Viracopos International Airport receives recommendation for ISO 9001: 2015 recertification
Oct 4, 2019: Aeroportos Brasil Viracopos SA, the operator for Viracopos International Airport, has received the recommendation of ISO 9001: 2015 Recertification from the certification body DNV GL. This is for the scope of infrastructure management and airport services for cargo logistics and boarding and landing of passengers (T1) and will be valid for another […]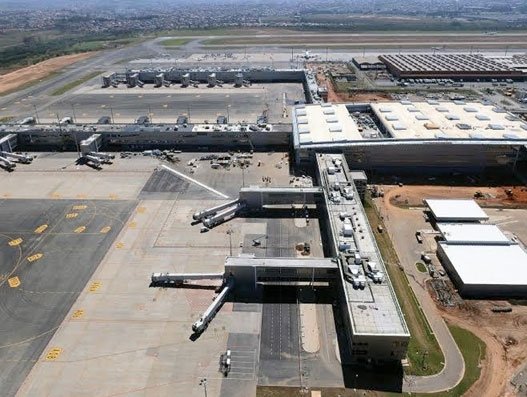 Oct 4, 2019: Aeroportos Brasil Viracopos SA, the operator for Viracopos International Airport, has received the recommendation of ISO 9001: 2015 Recertification from the certification body DNV GL. This is for the scope of infrastructure management and airport services for cargo logistics and boarding and landing of passengers (T1) and will be valid for another three years.
There were six and a half days of audit with the presence of three external auditors who simultaneously visited 18 areas of the company and verified approximately 120 operational documents related to the scope. DNV GL has been operating in the world market since 1864, operates in over 100 countries and is one of the most renowned certification bodies.
The Quality Management System was implemented in 2012 and this will be the second ISO 9001 recertification, which validates the effectiveness of the system, the quality of service provided and the maintenance of high safety and operational standards.
"This was another great success achieved by ABV, which reinforces that the concessionaire continues to maintain its commitment to a high level of service quality with ANAC, passengers and cargo customers," said Daniela Fantinati, head - quality management and customer experience at Aeroportos Brasil Viracopos.