Vietjet takes delivery of two A321s
January 04, 2020: Vietjet took delivery of two new A321 aircraft at Tan Son Nhat International Airport in Vietnam on December 31, 2019, bringing the total number of aircraft to 80. Therein, this is the third 240-seat A321neo airbus cabin flex (ACF) aircraft in the world. With the arrival of the two aircraft, the airline […]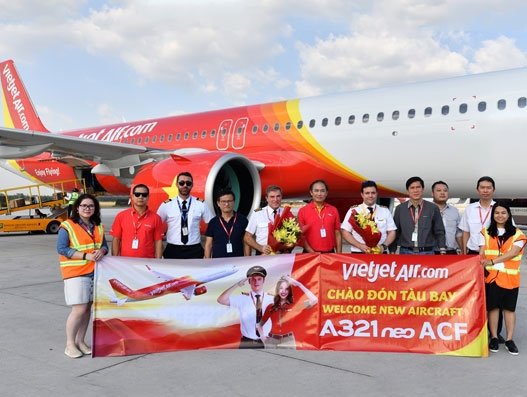 January 04, 2020: Vietjet took delivery of two new A321 aircraft at Tan Son Nhat International Airport in Vietnam on December 31, 2019, bringing the total number of aircraft to 80. Therein, this is the third 240-seat A321neo airbus cabin flex (ACF) aircraft in the world.
With the arrival of the two aircraft, the airline is ready to meet the high travel demands during the Lunar New Year period and the fleet expansion plan in 2020.
The aircraft is expected to deliver fuel consumption savings, noise reduction of up to 75 percent and a decrease in emissions of up to 50 percent.
Vietjet currently owns one of the world's newest and most modern fleets with an average age of only 2.7 years.
The airline has transported nearly 100 million passengers and operates 130 routes covering destinations in Vietnam as well as international routes to Singapore, India, Japan, Hong Kong, South Korea, Taiwan, Thailand, Myanmar, Malaysia, China, Indonesia and Cambodia.