Vanderlande opens new manufacturing and distribution center in Georgia
<p style="text-align: justify;">Jun 29, 2017: Value-added logistic process automation provider <a title="Vanderlande" href="http://www.vanderlande.com/" target="_blank">Vanderlande</a> has opened a new manufacturing and distribution center in Georgia (GA), USA. The facility has been fully operational since the third week of June. Vanderlande provides value-added logistic process automation at airports and in the parcel market, warehouses have invested in […]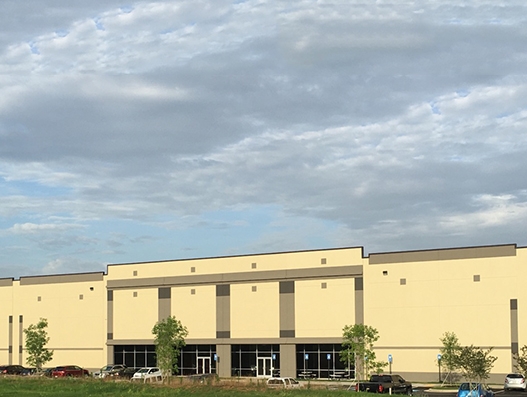 Jun 29, 2017: Value-added logistic process automation provider Vanderlande has opened a new manufacturing and distribution center in Georgia (GA), USA. The facility has been fully operational since the third week of June. Vanderlande provides value-added logistic process automation at airports and in the parcel market, warehouses have invested in this center with a view to reducing lead-times and costs for Vanderlande's North American customer base.
Vanderlande's new facility in Acworth (GA) is an amalgamation of the company's manufacturing plants previously located in Calhoun (GA) and the existing North American Distribution Center (adjacent to the site in Acworth). These two locations separately employed around 25 people, but the manufacturing and distribution center will employ between 80 and 100 employees when operating at full capacity.
Acworth benefits from the latest state-of-the-art metal-fabricating equipment and paint coating line.
Vanderlande will manufacture baggage conveyor and sortation equipment, carousels and automated
passenger checkpoints (such as SCANNOJET) for the airports market. Also, the company will produce POSISORTER and COMPAXORTER line-sorting technology solutions, as well as bulk conveyors and chutes for the warehousing and parcel markets.
Vanderlande's COO, Gert Bossink, said, "We have adopted a strategy in which we're balancing global
sourcing and local manufacturing to achieve the best solution for our customers. Opening the new center in the USA fits perfectly with this approach."
"The investment in this facility demonstrates Vanderlande's commitment to the North American market. It will reduce the total cost of ownership for our customers through shortened lead times, increased flexibility and the agility made possible by producing high-quality products here in Georgia."
The main North American customers to be serviced by Vanderlande's Manufacturing and Distribution Center are UPS, FedEx, Amazon and some of North America's largest airports. These include Los Angeles, Chicago O'Hare, Vancouver and Atlanta. The Acworth site will also house the company's North American spare parts business and act as a distribution point for the continent's and other global shipments," said Nick Porter, Vanderlande's President Airports, North America.