USMCA pact Enabler or Disabler for Canada?
Currently, the Canadian aviation industry is displaying optimism with new cargo lanes, technologies and increased capacities. But with the new provisional USMCA pact replacing the nearly 24-year-old NAFTA, it needs to be seen what kind of transformation the economy is expected to undergo.
Shalini Nair
"It's not the North American Free Trade Agreement (NAFTA) redone, it's a brand-new deal," said the US president Donald Trump during a recent news conference in the Rose Garden of White House after the US, Mexico and Canada created a new trade agreement. If the new trade agreement is adopted by all the three countries, the 24-year old NAFTA will give way to the United States-Mexico-Canada Agreement (USMCA). USMCA will setup new rules for automobile production, meant to incentivise production of cars and trucks in countries that pay higher wages. As per USMCA, automobiles must have 75 percent of their components manufactured in Mexico, the US, or Canada to qualify for zero tariffs, up from 62.5 percent under NAFTA.
It reduces barriers for American dairy farmers to sell cheese, milk and other products to Canada. The farmers have also complained about Canadian policies that priced the US out of the market for some dairy powders and allowed Canada to flood world markets. However, USMCA will bring an end to this discriminatory pricing and will restrict Canadian exports of dairy powders.
Section 232 is a trade loophole that Trump has used to impose steel and aluminium tariffs on Canada, Mexico and the European Union. Both Canada and Mexico wanted protections from these tariffs, but they failed to get them. They did get the US to make a side agreement that protects them from possible auto tariffs under this section, though.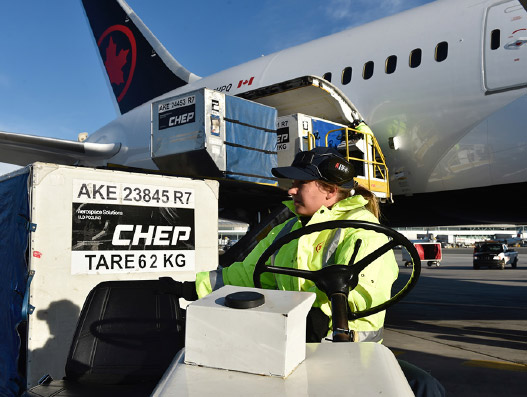 photo: Air Canada

Trump, Canadian prime minister Justin Trudeau and Mexican president Enrique Peña Nieto have to sign the agreement, before Peña Nieto leaves office by the end of November.
Potential Markets
Though the new deal is yet to see the light of day, as of now, the air freight industry has been witnessing tremendous development. For Air Canada Cargo, dry freight makes up the majority of their freight business between 65-70 percent, followed by the perishable segment accounting for around 15 percent. Lobster and other seafood like tuna are very popular exports that they handle in significant volume, from Eastern Canada to Asia and parts of Europe. Perishables also account for much of the import volumes they handle, as consumers increasingly demand quality produce around the year. 
Jean-Francois Pagé, director cargo revenue management and business strategy, Air Canada Cargo, states, "South America is a booming market for us particularly in the perishable segment.  The US, our immediate neighbour, is also a huge market. In addition to widebody capacity to key US airports, we offer trucking throughout the US to connect to these flights. In total, we serve close to 100 cities in the US, all feeding into our widebody flights. Additionally, with major cities being just a couple of hours by truck from Montreal, Toronto and Vancouver, we are able to reach a sizeable market. Air Canada's international expansion with new routes to Asia are consistently in high demand. This year, we have introduced direct service between Montreal and Narita in Japan, which is always booked completely for both the ways."
DSV Canada strives to continuously improve the know-how and skill sets, be that related to pharmaceutical certifications, health and safety improvements, screening, training and licensing of staff and locations. This allows them to cater to most industries and geographies. 
Opining on the most promising commodity enhancing air cargo business, Ameet Sareen, general sales manager, Air Canada Cargo says, "Definitely pharmaceutical is a promising commodity to be handled, as the air cargo industry has to consistently adapt and innovate to meet the increasing requirements for speed and safe handling of these products. I would also say e-commerce, though not a commodity, is the sector that we see as having the greatest potential for creating added value in the services we offer."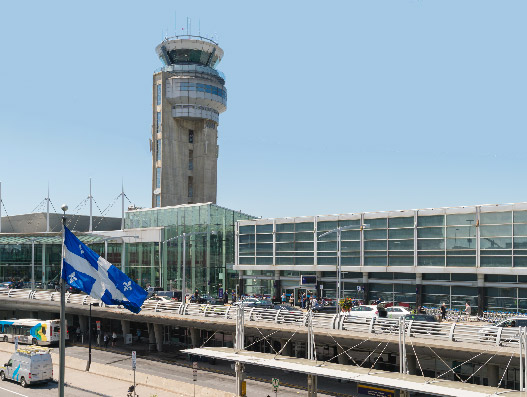 Montréal–Pierre Elliott Trudeau International Airport
All Set to Fly
Montréal–Pierre Elliott Trudeau International Airport is witnessing an exceptional growth in passenger traffic which will lead to structural projects. According to an airport spokesperson, "At the current rate, Montréal–Trudeau airport will see traffic growth of more than 7 percent in 2018. Since the passenger flights to and from Montréal were consolidated at Dorval in 2004, yearly traffic has doubled, increasing from 9 to 18 million, and the number of direct international destinations has tripled from 30 to 90."
For the cityside, Montréal-Trudeau will rebuild two major infrastructures that have reached the end of their life cycles: the multilevel parking garage across the terminal, and the passenger drop-off area. Planning of these work projects will also include the connection to the Réseau Électrique Métropolitain (REM) light-rail network, with the addition of an underground station, 35 metres below the multilevel parking. These project investments are estimated at $2.5 billion. Over the next five years, traffic is predicted to grow at an average annual rate of over 4 percent - with 22 million passengers in 2022 and 35 million by 2035.
On the technology front, DSV Canada is currently working with 'robotics' to allow technology to perform simple tasks, allowing operators more time to focus on the customer and service, explains Martin Roos, MD – Air & Sea, DSV Canada. DSV continues to operate a robust setup in Canada by building own pallets and screen cargo in-house adding value to the supply chain which helps to differentiate themselves from a strong competition.
In terms of expansion plans, Air Canada Cargo recently added the B787 to its fleet. Pagé says, "This allowed us to create new routes for more direct access to European destinations and new routes in Asia. We were able to expand in places like Australia where we now serve Sydney, Melbourne and Brisbane. Unlike the passenger side, cargo carriers are all competitors even within an alliance. So, the collaboration resides more in the interline agreements we can have with other airlines. For us, access to Africa and South East Asia are always of an interest."
He states, "We operate belly capacity on Air Canada's passenger fleet, however we have freighter capacity through interline agreements. We do charter freighters on specific routes to meet demand. We are always looking ahead to expand our network, and certainly accessing additional freighter capacity on select routes is something we are always studying."
Opportunities and Challenges
Commenting on how the air cargo industry is adopting new technologies, Tim Strauss, vice president, Air Canada Cargo says, "Our industry is using predictive analytics to fully utilise open space and accommodate highly variable products such as perishables and e-commerce, for starters. This facilitates warehouse management system (WMS) output with direct work flow in the yard, warehouse and ramp."
Raising a point on how technology is changing the way the industry functions, Roos states, "Our product being a service - what we can effectively control are emission reductions, productivity and cost. Time that was previously used for simple but tedious tasks of follow up and tracing is now pushed out automatically. This results in our partners being able to spend their time on their core businesses, which ideally leads to DSV carrying more freight."
Identifying the challenges, he adds, "Challenges in our industry are naturally often linked with a country's infrastructure but I must praise Canada for being extremely well positioned on that front. Traffic plays a vital role and does pose a challenge, just as permits to operate bonded warehouses outside certain boundaries do, but this is not uncommon and we are forced to spend additional efforts in trying to work out solutions with the government or design alternatives. The bureaucratic red tape is fairly minimal and the overall environment is very business friendly," he added.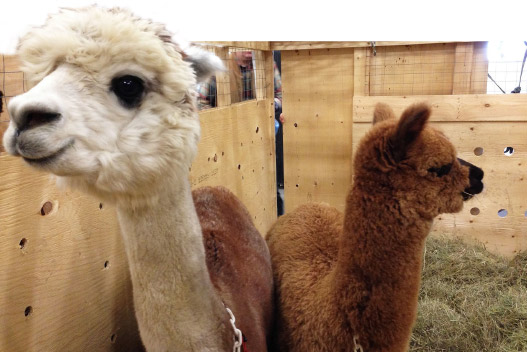 Air Canada is the first airline to receive  CEIV Live Animals Certification from IATA in its Montreal facility.
Regulatory Procedures
Additionally, with a common enterprise resource planning (ERP) system globally and integrated customs brokerage modules, DSV team can receive and analyse customs documentation and data well in advance of goods arriving to the import country. A single system allows for many opportunities for the transfer of information between countries, reducing keystrokes, maximising EDI solutions and ultimately resulting in a quick and efficient clearance process.
Speaking of how a freight forwarder manages to gear up the clearance procedure efficiently for each cargo for different countries, Nelson Cabral, national customs manager, DSV Canada opines, "Customs clearance is highly regulated in most countries around the world. We employ well educated and highly skilled brokerage personnel in 60+ countries. We also vet our customs agent partners in another 20+ countries where we cannot offer the direct service due to local country restrictions.  DSV Group, through its customs compliance manual (CCM), sets the minimum global compliance standards.  These standards are managed by the national customs coordinators (NCC) designated in each country we operate. These individuals are leaders in their fields and available to our network partners to remove the guess work of the regulatory and customs brokerage requirements of where our clients wish to do business."
Performance Indicator
Air Canada Cargo has become the first airline to receive the International Air Transport Association (IATA) Center of Excellence for Independent Validators for Live Animals (CEIV Live Animals) Certification in its Montreal facility. The policies and procedures for live animal shipments Air Canada have in place include instructions for handling specific containers, temperature restrictions, food and water needs, in addition to considerations regarding weight and volume and ability to include the shipment with others inside the cargo hold. Live shipments also have a high priority of board, which means if an aircraft is changed at the last minute due to a maintenance issue, a live shipment need to be expedited as quickly as possible on the next possible flight. They begin with the booking process and continue through to acceptance, security screening, preparation, ramp transport, loading and unloading, customs and retrieval. The key is having solid procedures that ensure each shipment is handled as needed, and these procedures also need to be easily adaptable to changing requirements. 
In 2017, a total of 206,020 tonnes of goods passed through the Montréal-Trudeau and Montreal-Mirabel, an increase of 7.5 percent compared to 2016. Out of this, Montreal-Trudeau airport handled 110,667 tonnes. Freight handled at the Mirabel Aeronautical and Industrial Park increased by 7.2 percent to 95,352 tonnes.
Similarly, GTA Dnata which provides cargo and ground handling operations at Toronto Pearson has signed up with 11 airlines including Lufthansa, Swiss, China Southern Airlines, Korean Air and others, putting a specific emphasis on handling perishables, pharmaceuticals and technology cargoes.