UPS to open €130 million package sorting and delivery facility in Eindhoven
November 13, 2017: UPS has announced plans to open a new package sorting and delivery facility in Eindhoven, The Netherlands. The €130 million facility is due to open in the fourth quarter of 2018. It will replace two smaller facilities and is expected to create 200 jobs. Eindhoven is a strategic location in a region […]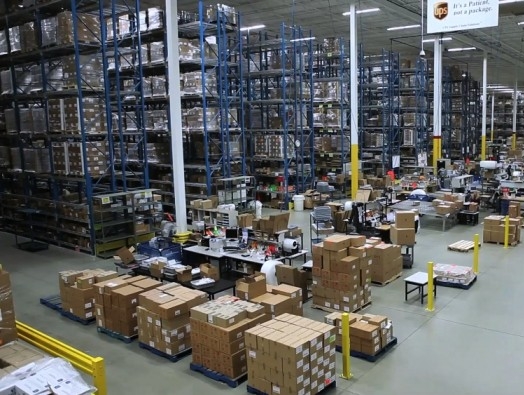 November 13, 2017: UPS has announced plans to open a new package sorting and delivery facility in Eindhoven, The Netherlands. The €130 million facility is due to open in the fourth quarter of 2018. It will replace two smaller facilities and is expected to create 200 jobs.
Eindhoven is a strategic location in a region which is home to a number of industries including high tech and healthcare. The facility is a transit hub for goods traveling through the region and helps ensure the fast and reliable flow of goods to Belgium, the Netherlands and Germany.
"This is the largest facility investment in our company's history in the Netherlands and one of the largest UPS investments in Europe," said Tim Helsen, country manager, UPS Netherlands. "This state-of-the-art facility is a game-changer, allowing us to serve the Netherlands, a growing European export economy and a key player and logistical hub in today's global economy."
Once completed, the Eindhoven facility will have an operating area of more than 27,000 square meters and be equipped with advanced technology that can sort up to 29,000 packages per hour, with room to expand to more than 50,000. The new building will have more than 100 loading and unloading bays, nearly 100 parking positions for UPS delivery trucks and be equipped with UPS's automated package sorting technology.
"With this significant investment in the Netherlands, we're excited to continue our $2 billion investment in Europe, a key growth engine of UPS," said Nando Cesarone, president of UPS Europe. "We're bullish on Europe's future and with more small and medium businesses looking to ship cross-border, we have been speeding up our network across Europe. We're helping our customers to go faster, grow their business and connect to opportunities all over the world."
UPS has been offering service in the Netherlands since 1985 and currently has 16 facilities across the country. Near Eindhoven, UPS has 66,000 square meters of dedicated healthcare facilities in Venlo and Roermond, offering customers services such as temperature control, a formalised quality management system and a compliance program.