UPS ropes in Rachid Fergati as MD Indian subcontinent
September 21, 2017: Rachid Fergati has taken charge as the managing director for Indian subcontinent which includes India, Sri Lanka, Bangladesh, Nepal and Maldives for supply chain giant UPS. He is responsible for driving inclusive growth across these markets and overseeing operations in India. "The rise of the middle class in Indian Subcontinent countries is […]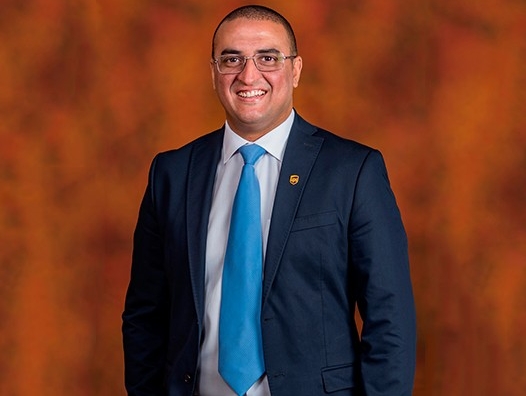 September 21, 2017: Rachid Fergati has taken charge as the managing director for Indian subcontinent which includes India, Sri Lanka, Bangladesh, Nepal and Maldives for supply chain giant UPS. He is responsible for driving inclusive growth across these markets and overseeing operations in India.
"The rise of the middle class in Indian Subcontinent countries is driving e-commerce growth and international trade, creating opportunities for UPS to help middle market businesses expand globally," said Jean-Francois Condamine, president of the Indian subcontinent, Middle East & Africa district, UPS.
"With India now among the fastest growing start-up nations in the world with over a third of the founders under 35 years old, Rachid will lead our efforts to deliver new and enhanced capabilities that make our customers and company more successful."
Fergati is the youngest managing director for UPS in India and brings creative and innovative solutions to his new role leading the region in a demographic where India has more than 50 percent of its population below the age of 25 and more than 65 percent below the age of 35. Businesses started by younger generations looking to grow and scale in the current economy will benefit from his leadership in the region.
He also brings extensive experience from the Middle East and Europe markets. Previously, Fergati was the Country manager for the Middle East responsible for managing and growing the businesses in the United Arab Emirates (UAE), Bahrain, Oman, Kuwait and Qatar. His focus on service delivery, customer satisfaction and a culture of innovation and precision delivered double-digit growth results. During his tenure, UPS launched operations in Kuwait and restructured the small package business and opened three new facilities in the UAE.
"The growth outlook of India's logistics sector is very positive, according to the estimates provided by The Associated Chambers of Commerce and Industry of India (ASSOCHAM). It is expected to become a $307 billion industry by 2020," Fergati said. "The Make In India initiative, encouraging companies to invest and manufacture in the country, is a global cornerstone for commerce. I am extremely encouraged by the dynamism and passion of my colleagues here at UPS ready to help customers and the national economy reach their potential in growth."
Like many in senior leadership positions at UPS, Fergati began his career with UPS at the age of 19 as a part-time sorter at the Lyon Air Hub in France in 1999. He was immediately recognized for his leadership and organizational skills and held operations and management roles in France and Belgium.
Fergati has been a supporter of diversity and inclusion in the workplace. He was instrumental in expanding the management team in the UAE by 70 percent while introducing 30 percent more women leaders in pivotal roles and managing employees from over 25 nations.
Fergati has a Masters in TLIC (Transport and Industrial and Commercial Logistics) from the University of Lumière– Lyon 2. He has also completed his degree in Agri-manufacturing and Processing from Lyon, France in 2000 while working part-time for UPS.