UPS, HerdX join hands to deliver blockchain-verified traced beef from US to Japan
Nov 12, 2019: UPS has partnered with HerdX, Inc., a leading US-based agri-tech solutions provider, to deliver blockchain-verified traced beef from a US farm to Japan. The delivery is an important step in the right direction towards quality assurance and traceability in the beef industry. The market for track-and-trace and verification tools has increased greatly […]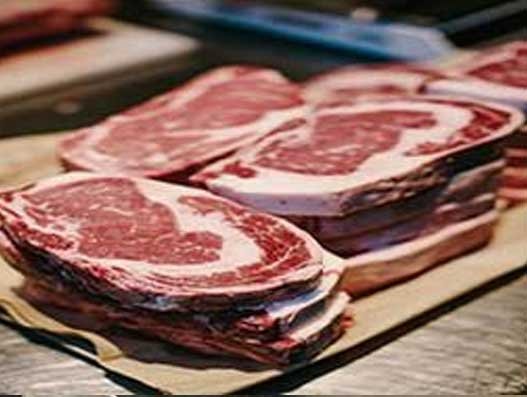 Nov 12, 2019: UPS has partnered with HerdX, Inc., a leading US-based agri-tech solutions provider, to deliver blockchain-verified traced beef from a US farm to Japan. The delivery is an important step in the right direction towards quality assurance and traceability in the beef industry.
The market for track-and-trace and verification tools has increased greatly as consumers demand more information on the food they consume. While stakeholders in the supply chain are looking to standardize the process, there are no global standards that exist.
The collaboration between UPS and HerdX aims to develop track-and-trace technology that improves quality assurance for beef products being shipped internationally. UPS has created a customised, integrated visibility tool that plugs into HerdX's blockchain technology, to provide live updates and data points throughout the journey.
"Blockchain verification for international air freight shipments is complex and requires a great amount of expertise in customs and freight forwarding. Getting it right has implications for many industries, such as restaurants, food and beverage, and retail," said Romaine Seguin, president of UPS Global Freight Forwarding. "We're committed to upholding HerdX's industry-leading quality assurance and traceability standards for all customers eyeing international growth moving forward."
The beef shipment made its way from Kansas wrapped in UPS Temperature True packaging, a cold chain thermal management solution that features temperature-sensitive air freight containers. The packaging contained sensors that monitored and recorded the shipment's temperature from origin to destination. Data sourced via UPS Temperature True monitoring devices was uploaded and integrated seamlessly within HerdX's blockchain verification platform. UPS develops customized, integrated visibility tool for tracking and quality assurance.
"It's an exciting time to be entering the Japanese market with a much-needed, innovative solution to a pervasive industry issue," Seguin added. "We hope our relationship with HerdX will catalyse an expansion of service offerings for our international shipping customers."