UPS expands dangerous goods shipping programme
Apr 13, 2017: UPS has expanded its global dangerous goods shipping programme by adding more than 400 new commodities that can be accepted in its global air network and more than 300 products across its ground network in Europe. The company also increased the allowable quantity of select dangerous goods accepted for shipment.
There is a growing demand from companies in a variety of industries to ship products that are classified as dangerous goods. For example, healthcare companies need to transport chemicals to clean laboratory equipment. Industrial manufacturing companies transport paint, compressed gases, adhesives and batteries, among other items. UPS can now help these businesses ship between 36 countries.
"UPS helps companies meet strict and often complex requirements when shipping dangerous goods," said Teresa Finley, chief marketing officer, UPS.
"Now we can meet our customers' expanded needs for a one-stop solution to ship both conventional and dangerous goods."
UPS has technology applications to simplify shipping packages that meet guidelines issued by the International Air Transport Association, the US Department of Transportation, the European Dangerous Goods Accord, and the International Civil Aviation Organisation, a specialised agency of the United Nations.
UPS customers can use UPS Worldship to verify if dangerous goods shipments meet requirements, and notify UPS when the shipments are ready for processing.
UPS provides extensive employee training and takes extra precautions to ensure dangerous goods are safely transported. The company's integrated transportation network utilises leak-proof packaging, fire-resistant containers and fire containment covers.
You may also like:-
---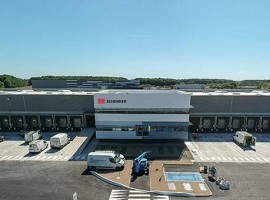 Logistics
In order to reduce its ecological footprint, DB Schenker has equipped the new Orleans building with the latest technologies such as LED lighting, and maintains its premises without chemicals.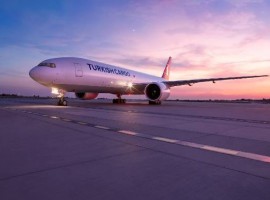 Air Cargo
Turkish Cargo increased its global market share to 5.4 per cent from 3.9 per cent by accomplishing a growth by 67 per cent within the first half of 2020 thanks to its special cargo operations it has been maintaining by building up a global air bridge.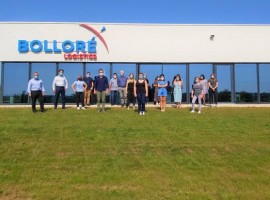 Logistics
It emphasises the company's desire to support its long-standing and more recent customers in the area by delivering local services, supported by its global network.