UPS expands active temperature-controlled service for pharma in Italy
Oct 15, 20191: UPS has expanded its active temperature-controlled service for last-mile delivery of sensitive pharmaceutical products to wholesalers, hospitals and pharmacies in Lombardy and Liguria. UPS provides world-class, global supply chain solutions and compliance expertise to pharmaceutical, biopharma and medical device companies. This latest expansion provides healthcare and life science companies greater assurance that […]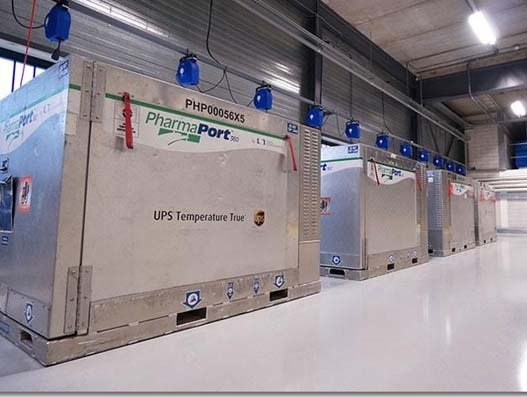 Oct 15, 20191: UPS has expanded its active temperature-controlled service for last-mile delivery of sensitive pharmaceutical products to wholesalers, hospitals and pharmacies in Lombardy and Liguria. UPS provides world-class, global supply chain solutions and compliance expertise to pharmaceutical, biopharma and medical device companies. This latest expansion provides healthcare and life science companies greater assurance that sensitive shipments are being handled with the highest level of care until delivery.
"This new service in Italy demonstrates UPS's commitment to deepening its global supply chain footprint in top-tier healthcare and life sciences," said Fabio Mioli, healthcare country manager, UPS Italy. "At UPS we have a saying: It's a patient, not a package. Patients, medical professionals and our customers count on shipments arriving at the right time, at the right place – and at the right temperature. With this Good Distribution Practice (GDP) compliant service, customers in Italy and across the world shipping sensitive pharmaceuticals can rely on the experience and world-class standards of UPS's express parcel delivery service to reach more destinations in Italy. Quality assurance, visibility, control and customer experience make up the flexible service that we tailor to customer needs across a variety of distribution channels."
The distinctive white and brown package cars used for the last mile are specially equipped with temperature-controlled compartments and security systems linked to a control tower that ensures maximum visibility and the integrity of sensitive pharmaceutical products. This active temperature control transport solution, offered with our subcontractor, complements and is fully integrated with UPS's healthcare and life science service offering in Italy, including 3PL services (storage, order-filling and distribution) and value-added services such as Order To Cash and GMP pharmaceutical production.
The service is part of UPS's transformation and $2 billion investment in its European network. UPS has a network of 14 dedicated healthcare and life science logistics facilities across Europe with 600,000 square meters of warehouse space. The center-piece of UPS's healthcare and life science network is its campus in Roermond/Venlo, the Netherlands, which is located in close proximity to the company's European air hub in Cologne, from which UPS can connect Europe to the world and the world to Europe.