UPS breaks ground on new package sorting and delivery center in Prague
May 22, 2019: On May 17, UPS officially broke ground for its new Prague package sorting and delivery center in Tuchomerice. The center is scheduled to open at the beginning of 2020. The facility will be located near Vaclav Havel Airport, a key economic region of the Czech Republic, where small and large companies are […]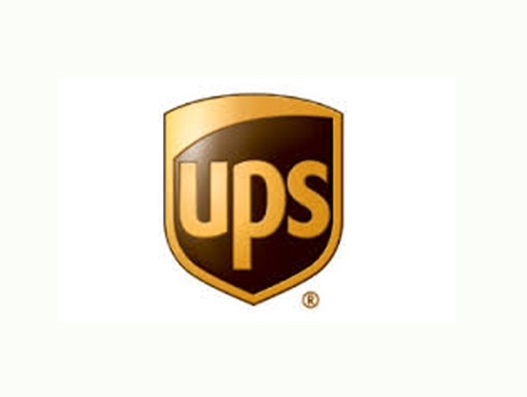 May 22, 2019: On May 17, UPS officially broke ground for its new Prague package sorting and delivery center in Tuchomerice. The center is scheduled to open at the beginning of 2020.
The facility will be located near Vaclav Havel Airport, a key economic region of the Czech Republic, where small and large companies are turning to exports to grow their businesses.
The center will have an operating area of nearly 9,000 square meters and a sorting capacity of 5,000 packages per hour, which five times more than the building it replaces in Ruzyne.
"Prague and Stredocesky kraj are the Czech Republic's leading export regions, with companies active in the industrial manufacturing, retail and high-tech sectors. Many of these are small businesses, and this new facility will allow us to more efficiently connect our customers to export opportunities through UPS's smart global logistics network," said Marcin Krzak, country manager, UPS Czech Republic.
"UPS has been serving Czech businesses for over 25 years, and last quarter we grew our export volume in the Czech Republic by more than 5 percent thanks to increasing cross-border business."
The logistics giant also informs that the new facility will bring package, freight and supply chain services as well as the headquarters of UPS Czech Republic, Slovakia and Ukraine under one roof.
The new facility is part of the company's multi-year, $2 billion European investment plan, which aims to modernize and expand the UPS network across the continent. Enhancements in the Czech Republic as part of this programme include the addition of new airlift capacity with a UPS Airlines flight between Prague and UPS's European air hub in Cologne, Germany in 2015, as well as improved express service for shippers in Moravskoslezsky kraj thanks to new airlift capacity between Katowice, Poland, and Cologne.
In addition, UPS previously announced a new facility in Eindhoven, the Netherlands, and new hubs in London and Paris. As a result of these and other investments, customers can now reach more than 80 percent of Europe's population within two business days using UPS Standard, UPS's most economical ground-based service.
UPS, which has been offering its service in the Czech Republic since 1992, currently employs more than 430 people and operates eight facilities across the country, which is also home to the UPS East and Central Europe headquarters.