UPS adds capacity with new route from Querétaro into the US
Feb 13, 2020: UPS has announced a new flight for export shipments out of Querétaro. This new route features an Airbus A300 aircraft, with 55 tonnes of cargo capacity. The investment in UPS's smart global logistics network allows Mexican businesses more opportunity to take advantage of the USMCA to export their products to the United […]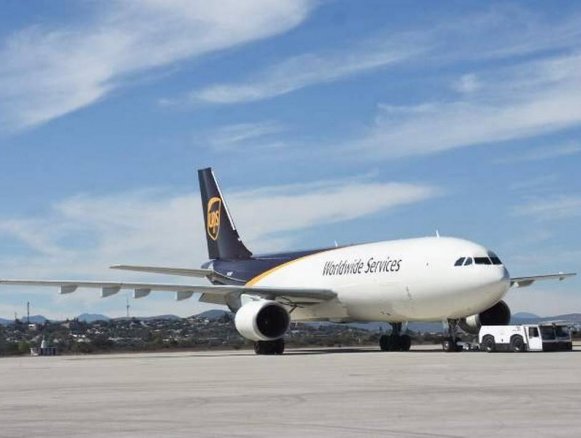 Feb 13, 2020: UPS has announced a new flight for export shipments out of Querétaro. This new route features an Airbus A300 aircraft, with 55 tonnes of cargo capacity. The investment in UPS's smart global logistics network allows Mexican businesses more opportunity to take advantage of the USMCA to export their products to the United States and Canada.
"The new air route will help drive the growth and export opportunities for businesses of all sizes in the state of Querétaro," commented Michael Cuesta, UPS Mexico director of marketing. "As a national frontrunner in the automotive, aerospace and manufacturing sectors, this region of Mexico has experienced strong economic growth. And UPS, as a leader in global logistics, is investing here to further support the economic development and connect our customers to the rest of the world."
The new flight will strengthen UPS's operations, aligning them with the growth dynamics of the companies in the state of Querétaro and the rest of the Bajío region. Operating Monday to Friday evenings, the new flight extends pickup services by up to three and a half hours. This gives businesses more time to prepare their export packages as well as greater flexibility in the event of emergency shipments.
Shipments from Querétaro will arrive at the UPS Worldport global air hub in Louisville, Kentucky, the centerpiece of the world's largest logistics network, allowing shippers to connect with their customers in the United States and around the world in mere hours.
To help customers in the region get started, UPS is offering preferential rates in the state, with discounts of up to 50 percent when opening a new account, and a 20 percent discount on domestic and export shipments at UPS Customer Centers located in Querétaro.