UPDATE: Airport Authority Hong Kong implements access control to terminal buildings
Aug 14, 2019: Hong Kong International Airport (HKIA) has informed that Airport Authority Hong Kong (AA) will implement access control at the terminal buildings of HKIA starting from 1400hrs today (August 14). Starting 1400hrs today, access control points will be set up at the departure kerbs of Terminal 1 and Terminal 2, AsiaWorld-Expo-bound and city-bound […]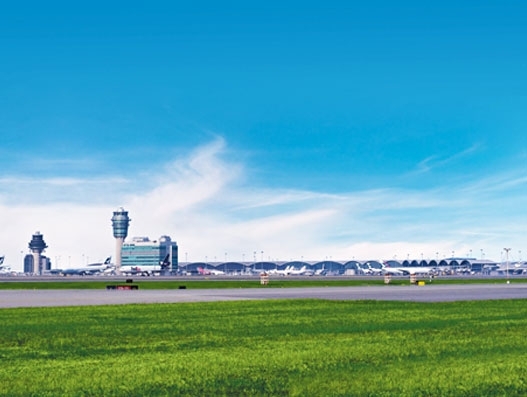 Aug 14, 2019: Hong Kong International Airport (HKIA) has informed that Airport Authority Hong Kong (AA) will implement access control at the terminal buildings of HKIA starting from 1400hrs today (August 14).
Starting 1400hrs today, access control points will be set up at the departure kerbs of Terminal 1 and Terminal 2, AsiaWorld-Expo-bound and city-bound platforms of Airport Express, south and north downramps connecting to the ground transportation centre, and the walkway connecting to the Regal Airport Hotel. Police and airport security staff will be on-site to assist relevant persons to enter the terminals.
The airport informed through a statement on its website: "Only departure passengers with a valid air ticket or boarding pass for a flight in the next 24 hours and a valid travel document, or airport staff with relevant identification document will be allowed to enter the terminal buildings until further notice. Passengers are reminded to arrive at the airport three hours before their departure time for the relevant checks. said to have suspended all passenger flights due to ongoing protests in the city just hours after re-starting operations."
In addition, the AA has obtained an interim injunction to restrain persons from unlawfully and wilfully obstructing or interfering with the proper use of HKIA.
HKIA witnessed disruptions to the airport operations and flight movements, due to the protesters gathering inside HKIA terminal from past five days. The airport had re-started operations for few hours' yesterday, however, later had to suspend all passenger flights due to the chaos caused by the protests.
The protests are a result of controversies over the extradition bill which has been going on for two months.
However, amidst this chaos, the freighter operations remained unaffected. The latest reports from carriers, including Cathay Pacific, FedEx, Qatar Airways show that the flight departures remain on-time from Hong Kong.
Cathay Pacific today informed through a statement on its website: "Cathay Pacific's freighter operation and schedule remains unaffected. We apologise for any inconvenience caused and will proactively provide updates should there be any further changes."
Hong Kong Airport, one of the world's busiest hubs, handles large passenger numbers as well as cargo volume, every year.