Unisys unveils passenger logistics solution AirCore
<p style="text-align: justify;">May 15, 2017: The new suite of advanced transportation solutions that allow airlines to optimise their sales and customer service capabilities across all aspects of the passenger journey was unveiled by Unisys Corporation recently. The cloud-based solutions are the latest additions to <a title="Unisys" href="http://www.unisys.com/" target="_blank" rel="noopener noreferrer">Unisys</a>' AirCore® passenger services suite, providing […]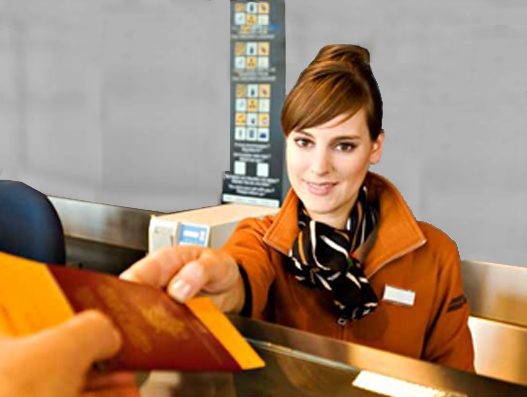 May 15, 2017: The new suite of advanced transportation solutions that allow airlines to optimise their sales and customer service capabilities across all aspects of the passenger journey was unveiled by Unisys Corporation recently. The cloud-based solutions are the latest additions to Unisys' AirCore® passenger services suite, providing carriers with the ability to streamline disruption management, leverage predictive analytics for personalised offerings and build customer loyalty.
The new system comes with the following features. AirCore Predictive Reaccommodation: Identifies all passengers impacted by a flight delay or cancellation and immediately obtains alternate flight availability to get them to their final destination. The platform can handle multiple cancellations simultaneously, while visually representing how many passengers can be re-accommodated within a certain time frame and tapping into partners or other airlines as necessary. AirCore Timeline: Advances an airline's customer engagement program by integrating sales, servicing and social in one stream within an airline's engagement platform. The solution provides visualisation of past, current and future forecasted traveller data; provides frictionless access to passengers for airline information and services; allows for the creation of personalised offers reflecting travellers' interests; offers anytime, anyplace connectivity with customer service; and creates customer profiles for deeper insight. AirCore Rescue: Serves as either a back-up to an airline's primary disaster recovery (DR) system or as a primary DR solution for airlines without a solution in place. AirCore Rescue enables airlines to seamlessly proceed with check-in activities, such as passenger and baggage check-in and boarding, when the primary system is inaccessible – compared to the multiple hours that may otherwise elapse before other DR systems can take over daily operations. AirCore Order Manager: An omnichannel solution that provides master order control for both New Distribution Capability (NDC) orders and non-NDC orders and runs parallel to any airline passenger services system (PSS). Unisys recently announced a collaboration with JR Technologies leveraging AirCore Order Manager to help airlines achieve their NDC objectives.
"We've employed a highly-automated, customer-centric approach to tackling some of the key issues facing today's airlines. Our first-of-their-kind AirCore solutions transform how airlines engage with customers, delivering best-in-class customer service even when things go wrong and leveraging customer insights to identify and create opportunities for revenue generation and growth," said Dheeraj Kohli, vice president and global head of Travel and Transportation for Unisys.
"With AirCore, air carriers can choose from the comprehensive suite of offerings or select the specific airline services they need, while the cloud-based delivery model delivers increased agility in adapting to customer demands at a reduced cost. Importantly, these enhancements provide airlines with control of marketing, sales and services – all in one place," said Kelly Cook, global head of Unisys' Commercial Sector business.