United expands cargo-only flights to new global destinations
To meet the overwhelming demand for medical relief supplies, United has begun operating cargo-only flights on March 19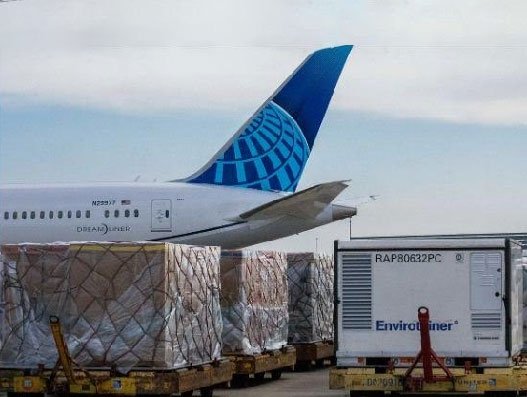 To meet the overwhelming demand for medical relief supplies, United began operating cargo-only flights on March 19. Since we began using Boeing 777 and 787 aircraft from United's passenger fleet for this purpose, we have operated over 400 flights carrying more than 6 million kilos of cargo.
"With the global community in need, we are doing everything we can to keep supply chains moving worldwide and support the battle against Covid-19," said United Cargo President Jan Krems. "We're proud to play an active role in connecting vital medical supplies like test kits and personal protective equipment with healthcare professionals around the world."
United is now operating more than 150 cargo-only flights per week between six of our US hubs and 13 cities worldwide: CTU, HKG, PEK, PVG, SYD and TPE in the Asia Pacific; AMS, BRU, DUB, FRA and LHR in Europe; SJU in the Caribbean and TLV in the Middle East. The carrier is looking to add new cities soon and will continue to expand our cargo-only flights program.