United Airlines upgrades aircraft type on Mumbai-New York/Newark route
Nov 1, 2018: One of America's biggest carrier United Airlines has introduced its Boeing 777-300ER aircraft – the airline's latest aircraft type featuring the all-new United Polaris business class seat, on its route between Mumbai and New York/Newark. The aircraft replaces a Boeing 777-200ER on the once-daily service. "Our customers from India will notice a […]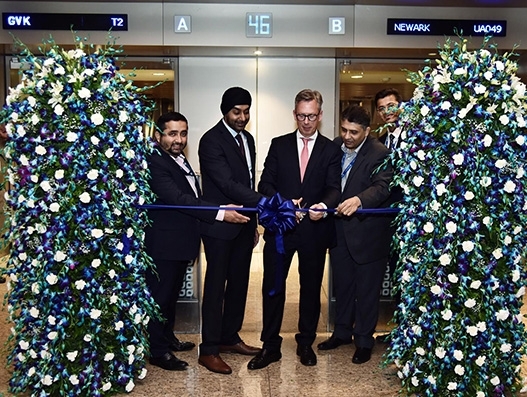 Nov 1, 2018: One of America's biggest carrier United Airlines has introduced its Boeing 777-300ER aircraft - the airline's latest aircraft type featuring the all-new United Polaris business class seat, on its route between Mumbai and New York/Newark.
The aircraft replaces a Boeing 777-200ER on the once-daily service.
"Our customers from India will notice a real difference when they step on board our new 777-300ER aircraft," said Harvinder Singh, United's Country manager India.
United has already placed into service 17 of the 18 aircraft in its first 777-300ER order.
United's 777-300ER aircraft offers a modern, spacious interior envisioned in partnership with design firm PriestmanGoode, including the airline's all-new United Polaris business class seat. Each United Polaris suite-like pod features direct access to the aisle, a 180-degree flat-bed that measures 6'6'' and 23 inches wide with infinite seat recline options and one-touch lumbar support.
The airline is expected to add at least one aircraft with United Polaris seating every ten days from now until 2020.
The 777-300ER features 60 seats in United Polaris business class in a 1-2-1 configuration with direct-aisle access from all seats.
The aircraft features 102 seats in United Economy Plus in a 3-4-3 configuration with 34 inches of pitch, and 204 United Economy seats in a 3-4-3 configuration with 31 inches of pitch.