United Airlines, Lufthansa Cargo enter into cargo JV
Apr 20, 2017: United Airlines (UAL) and Lufthansa Cargo have signed a joint venture agreement for extensive cargo cooperation on routes between the US and Europe. The cargo joint venture partners plan to provide a wide range of benefits to customers by cooperating on the availability of their capacity and aligning booking and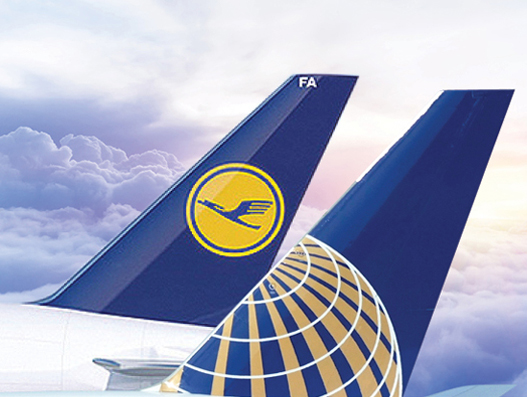 Apr 20, 2017: United Airlines (UAL) and Lufthansa Cargo have signed a joint venture agreement for extensive cargo cooperation on routes between the US and Europe. The cargo joint venture partners plan to provide a wide range of benefits to customers by cooperating on the availability of their capacity and aligning booking and handling processes.
The carriers' joint venture route network will provide greater flexibility and time savings to customers with thousands of new route combinations and more than 600 direct connections per week between the US and Europe. The combined network offering creates additional benefits through access from either partner's booking channels along with coordinated handling processes and transfers at numerous stations.
The Lufthansa-United cargo joint venture will generate numerous benefits for our customers because our continental and transatlantic networks, our hubs and our fleet complement each other effectively, said Peter Gerber, CEO, Lufthansa Cargo.
Cargo customers will appreciate the opportunities for quicker and easier shipping between key locations in the US and Europe, said Jan Krems, president of United Cargo.
The contract signing initiates the implementation phase of the joint venture project, during which the carriers will align their cargo IT systems and business processes with the goal to implement Business Day 1 later this year.
This new JV is a result of Lufthansa continuing to expand its partnership programme as part of attempts to tackle current industry conditions.