United Airlines links Los Angeles and Singapore with a new nonstop service
<p style="text-align: justify;">Jun 05, 2017: <a title="United Airlines" href="https://www.united.com/ual/en/us/en/" target="_blank">United Airlines</a> (UAL) will introduce daily nonstop flights between its <a title="Los Angeles International Airport" href="http://www.lawa.org/welcomelax.aspx" target="_blank">Los Angeles International Airport</a> (LAX) hub and <a title="Singapore's Changi Airport" href="http://www.changiairport.com/" target="_blank">Singapore's Changi Airport</a> (SIN), effective <span data-term="goog_1410021084">October 27, 2017</span> (westbound), subject to government approval. The flight between LAX […]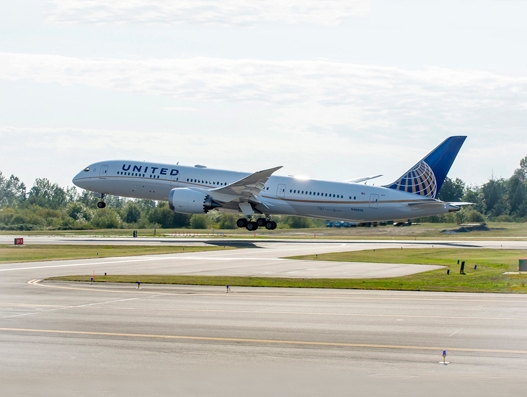 Jun 05, 2017: United Airlines (UAL) will introduce daily nonstop flights between its Los Angeles International Airport (LAX) hub and Singapore's Changi Airport (SIN), effective October 27, 2017 (westbound), subject to government approval. The flight between LAX and SIN will set the new distance record for any airline operating a flight to or from the United States, at 8,700 miles.
United's existing service between San Francisco International Airport (SFO) and SIN started one year ago, June 1, 2016 and holds the current record for the longest scheduled 787 flight operated by any airline and is currently the longest scheduled flight operated by any US carrier, at 8,446 miles. The airline will operate both routes with Boeing 787-9 Dreamliner aircraft.
"Whether our customers are on leisure or business travel, United is making travel to Singapore easier and even more convenient than ever before and customers arriving to Los Angeles will have multiple opportunities to connect to hundreds of United destinations in the US, Canada and Latin America," said Dave Hilfman, United's senior vice president of Worldwide Sales. "Our commitment to our Los Angeles hub is more than 50 years strong and with new Singapore service announcement, we continue to strengthen our position as the leading US carrier to Asia."
United has timed arrival to LAX from SIN to provide optimal connections to more than 20 US cities. From its LAX hub, United operates more than 130 flights to over 40 airports across the US, including more seats to top business centers in New York, Chicago, Denver, San Francisco, Houston and Washington, DC than any other airline.
United's hub at Los Angeles International Airport (LAX) is a key gateway offering service to Latin America, Europe, Asia, Australia, and the domestic US network. Over the last two years, United has invested more than $570 million in its LAX hub with renovations designed to add greater convenience and comfort. As a result of this investment, customers are enjoying new state-of-the-art ticketing lobby, gate and bag areas, employee areas, and a brand new United Club lounge. From Los Angeles, United operates daily nonstop service to four Asia Pacific destinations including Melbourne (MEL), Tokyo/Narita (NRT), Shanghai (PVG) and Sydney (SYD) and serves more Hawaiian Islands locations non-stop than any other airline.
"This historic route to Singapore will bring more flights, tourists and economic growth to Los Angeles," said Deborah Flint, CEO of Los Angeles World Airports. "United's daily nonstop flight to Singapore will further strengthen LA's cultural and economic relationship with Singapore."
United has served Singapore for more than 30 years and today operates daily nonstop service between Singapore and SFO with Boeing 787-9 aircraft. With the launch of new nonstop service between SIN and LAX on October 29, the airline will terminate service from Hong Kong (HKG) to SIN on October 27, and from SIN to HKG on October 28. United will continue to operate daily service between SIN and SFO.