United Airlines celebrates 60 years of service at Miami airport
Dec 9, 2019: United Airlines, which started services from Miami International Airport (MIA) in 1959, has completed 60 years of service, making it one of the airport's longest-tenured airlines. To mark the occassion, on December 5 representatives from United Airlines and Miami-Dade County celebrated the 60th anniversary with the presentation of a Miami-Dade County proclamation […]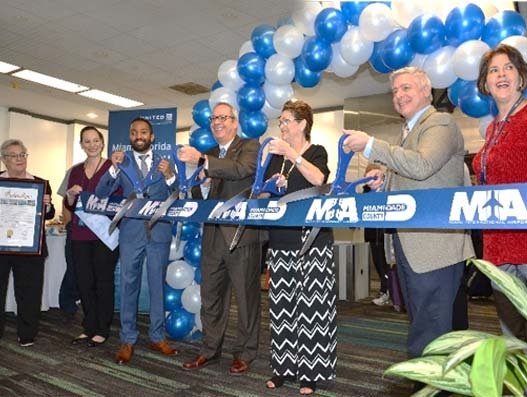 Dec 9, 2019: United Airlines, which started services from Miami International Airport (MIA) in 1959, has completed 60 years of service, making it one of the airport's longest-tenured airlines.
To mark the occassion, on December 5 representatives from United Airlines and Miami-Dade County celebrated the 60th anniversary with the presentation of a Miami-Dade County proclamation to United Airlines by Board of County Commissioners vice chairwoman Rebeca Sosa, as well as remarks by MIA director and CEO Lester Sola and United Airlines managing director for domestic line stations Lou Farinaccio.
The formalities were followed by officials cutting a ceremonial ribbon, passengers at the departure gate being treated to refreshments and raffle prizes, and United flight 2147 receiving a water cannon salute from Miami-Dade Fire Rescue before departing to Houston.
"With daily service to top markets like Chicago, Houston, Newark, and Washington D.C. - as well as Denver and San Francisco returning this month - United has helped MIA stay on pace for another record year of passenger traffic in 2019. We congratulate them on reaching this historic milestone, and we wish them many more successful years in the Miami market," said Sola.
"Thank you to the employees and customers of MIA for a wonderful 60 years. I am very proud of the efforts of the team who do a great job demonstrating United's commitment to and the benefits of connecting people in Miami each and every day," said Greg Hart, chief operating officer, United Airlines.
The Chicago-based carrier is MIA's fourth-busiest airline, responsible for nearly 1.3 million annual passengers at MIA.