Unisys to help Malaysia Airlines expand air cargo online booking options
Sep 24, 2019: MASkargo, the cargo division of Malaysia Airlines, has expanded its range of cargo booking options with a new online booking service. The new service on the website is launched in partnership with IT solutions firm Unisys Corporation (UIS). Under the agreement signed in July 2019, Unisys will provide Digi-Connect systems integration services […]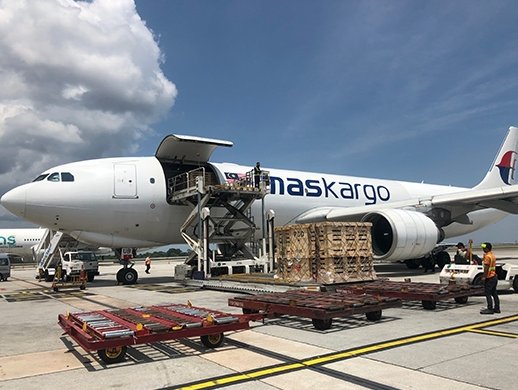 Sep 24, 2019: MASkargo, the cargo division of Malaysia Airlines, has expanded its range of cargo booking options with a new online booking service.
The new service on the website is launched in partnership with IT solutions firm Unisys Corporation (UIS).
Under the agreement signed in July 2019, Unisys will provide Digi-Connect systems integration services to link the airline's website to the core Unisys Digistics air cargo digital logistics management solution.
Air India Cargo inks contract with Unisys to implement next-gen cargo platform

This will enable real-time access to MASkargo's cargo capacity, rates and tracking via XML/API connectivity to ensure an omnichannel experience regardless of which online method is used.
Customers who traditionally use offline methods to book cargo shipments, can now get access to an easy-to-use online option.
This will also enable them to conveniently access MASkargo's space inventory, purchase services and track deliveries 24×7. It augments MASkargo's current online distribution strategy, which is based on the Digi-Portal independent global marketplace.
"Customers will now have the ability to easily access, purchase and track our cargo services from booking right through delivery. This new way of accessing our inventory through our website ensures an omnichannel experience, regardless of which method the customer uses," said Ibrahim Mohamed Salleh, CEO of MASkargo.
Rick Mayhew, vice president and general manager, Unisys Asia Pacific said, "Additionally, integrating the airline's website with the advanced analytics capabilities of our Digistics digital logistics solution will ensure that MASkargo is well-positioned to keep up with the increasing demands of their customers."
MASkargo is the largest cargo ground handling agent in Malaysia and handles more than 30 customer airlines at its Advanced Cargo Centre. The airline is using the Unisys Digistics cloud-based logistics management system to manage its domestic and international cargo services.