Unilode strengthens ULD repair network through AeroNet Services acquisition
April 3, 2019: Unit Load Device (ULD) firm Unilode Aviation Solutions has acquired the assets of AeroNet Services, a specialist ULD maintenance and repair organisation (MRO) operating in France. Unilode will take over AeroNet Services' repair facilities in Paris Charles de Gaulle and Orly airports and continue to employ AeroNet Services' current staff of 31 […]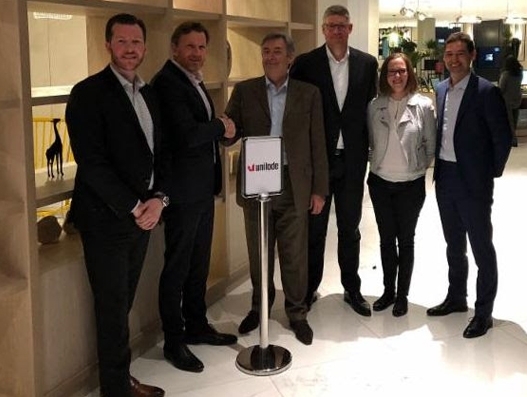 April 3, 2019: Unit Load Device (ULD) firm Unilode Aviation Solutions has acquired the assets of AeroNet Services, a specialist ULD maintenance and repair organisation (MRO) operating in France.
Unilode will take over AeroNet Services' repair facilities in Paris Charles de Gaulle and Orly airports and continue to employ AeroNet Services' current staff of 31 people.
The repair centres are both EASA and FAA Part 145 certified and carry out over 1,000 container, pallet, cooltainer, pallet net and horse stall repairs per month for airlines, ULD manufacturers and solution providers, said Unilode in its official release.
Dominique Coatmellec, AeroNet Group CEO, and Ludovic Coatmellec, AeroNet Group general manager, said: "The AeroNet Group will now concentrate on its core business of manufacturing pallet nets, straps and air cargo restraint solutions like pallet fences in its three Part 21 certified factories in France, China and the United Arab Emirates, and has started marketing its recycling programme for polyester consumables to enhance its customers' sustainability efforts. The AeroNet Services ULD repair teams look forward to working with their new owner and to the integration into Unilode's own ULD MRO network."
Benoit Dumont, Unilode's CEO said: "AeroNet Services have demonstrated their high quality repair standards during the past few years while they have repaired Unilode's ULDs as a sub-contracted repair partner. We look forward to welcoming the AeroNet Services teams to Unilode and growing our business with ULD repair services offered to airlines flying to and from two of Europe's busiest airports."