UK receives fresh flowers for Mother's Day onboard CargoLogicAir
<p style="text-align: justify;">Mar 28, 2017: CargoLogicAir (CLA) has helped to satisfy the demand for fresh flowers for Mother's Day in the UK by flying over 100 tonnes of roses, carnations and other favourites into London Stansted Airport from Bogota, Colombia.</p> <p style="text-align: justify;">CargoLogicAir operated the flight on behalf of Solent Freight Services, its general sales […]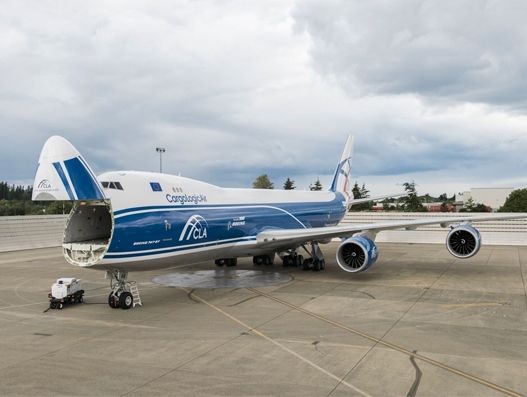 Mar 28, 2017: CargoLogicAir (CLA) has helped to satisfy the demand for fresh flowers for Mother's Day in the UK by flying over 100 tonnes of roses, carnations and other favourites into London Stansted Airport from Bogota, Colombia.
CargoLogicAir operated the flight on behalf of Solent Freight Services, its general sales agency partner in Ecuador and Columbia. Arriving in London after a nine-hour flight to the UK, the flowers were ultimately destined for florists and supermarkets across the UK via the wholesale market.
The British cargo airline provided the perfect environment for the freshly cut flowers onboard its new Boeing 747-8 Freighter. The aircraft has four separate temperature zones onboard to help ensure cargoes such as flowers arrive at their destination as fresh as when they were picked.
Dmitry Grishin, CEO of CargoLogicAir, "Special events such as Mother's Day are not only important to families they are also peak periods for the flower industry, helping to sustain their business for the year. Our first commercial flights at the start of 2016 delivered over 200 tonnes of flowers from Nairobi to the UK for St. Valentine's Day. With the UK flower and plant market now worth over £2.2 billion a year, we expect to see more flower charters this year as the industry clearly values the speed and reliability of air cargo when sourcing from global suppliers to satisfy year-round demand."
"We are also building our reputation in the aerospace market, another priority focus for us in 2017. The UK is one of the world's centres of excellence for the aerospace industry and is either home or a regional base for some of the industry's biggest companies. Last year we performed a number of flights carrying aero engines for both AOG and maintenance requirements and we are confident our ability to provide solutions for off-size cargoes will make CLA a strong partner for aerospace companies here."
The airline's fleet, currently consisting of a Boeing 747-8 Freighter and 747-400F, has recently delivered a 10,400kg aero engine to Toulouse-Blagnac Airport in France as well as 96 tonnes of adsorbents used to improve process economics at industrial gas plants to Jeddah, Saudi Arabia.