UK freight association BIFA expands training team with Capaccioli appointment
Sep 18, 2018: The British International Freight Association (BIFA) has expanded its training team with the appointment of Claire Capaccioli as trainer – Freight and Customs Procedures. 
For some time the trade association for freight forwarding companies has anticipated a significant increase in the training requirements of its members. 
Carl Hobbis, training development manager: "One year ago, when Graeme Wilkinson joined our training team, we forecast that with Brexit and the development of a relevant freight forwarding apprenticeship, that the need for training would increase.
"Now with the International Freight Forwarding Specialist apprenticeship now available for delivery, and with ongoing uncertainties over the ramifications of Brexit on such matters as Customs Clearance, what was anticipated is now evident. Claire's appointment is a reflection of that."
Claire, who has worked in the industry for 27 years, started her career in 1991 at Kintetsu World Express but more recently, spent 20 years at Yusen Logistics. 
She is also a member of the Chartered Institute of Logistics and Transport. 
Hobbis added: "She will deliver all aspects of our freight and customs training and her extensive industry knowledge will add nicely to the team." 
"With virtually all apprentice training providers committing to put learners through a BIFA introductory course and our five-day Customs BTEC, it is paramount that we have the recourse and experience."
Robert Keen, director general, BIFA commented: "Having known Claire for some years through her involvement with BIFA in our Manchester Regional meetings and her assistance with previous BIFA training material developments, I have been looking forward to her joining the team."
You may also like:-
---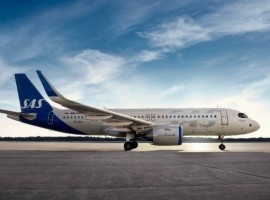 Air Cargo
Logistics
The IATA appointed independent assessment focuses on the quality assurance processes, operational and technical innovation, risk management, and the preservation of all relevant shipment data along the entire logistics chain.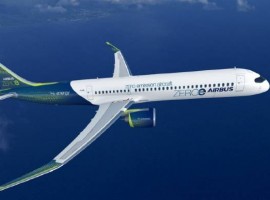 Aviation
In order to tackle these challenges, airports will require significant hydrogen transport and refueling infrastructure to meet the needs of day-to-day operations.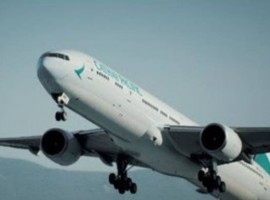 Air Cargo
Flight CX8800 will be operated by a reconfigured Boeing 777-300ER passenger aircraft instead of Cathay Pacific's go-to ultra-long-haul freighter, the Boeing 747-8.