Uganda Airlines firms up orders for two Airbus A330neo aircraft
April 9, 2019: Uganda%u2019s national carrier Uganda Airlines has signed up with Airbus for two A330-800 jets. The airline plans to use this latest version of the A330 widebody airliner to build its medium and long-haul network. The A330neo will bring a range of benefits to Uganda Airlines and its customers, where to buy accutane […]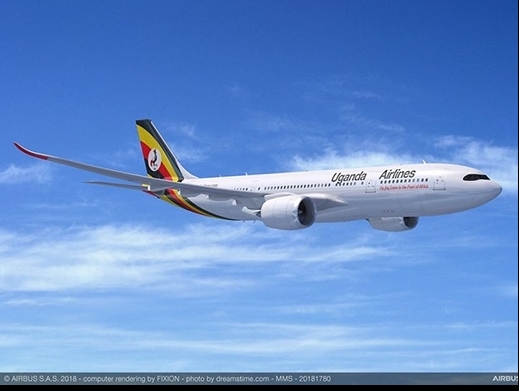 April 9, 2019: Uganda's national carrier Uganda Airlines has signed up with Airbus for two A330-800 jets.
The airline plans to use this latest version of the A330 widebody airliner to build its medium and long-haul network.
The A330neo will bring a range of benefits to Uganda Airlines and its customers, where to buy accutane offering unrivalled efficiencies.
Also, it is fitted with the new Airspace by Airbus cabin. The cabin provides the comfort of the new Airspace amenities including state-of-the-art passenger inflight entertainment and Wifi connectivity systems, amongst others.
The A330neo is powered by Rolls-Royce's latest-generation Trent 7000 engines.