Turkish Airlines launches direct flights from the Middle East and Germany to key destinations in Turkey
<p style="text-align: justify;">May 29, 2017: <a title="Turkish Airlines" href="http://www.turkishairlines.com/en-int/" target="_blank">Turkish Airlines</a> has launched new flights from various cities in the Middle East and Germany to some of the most attractive cities of Turkey, beginning from June 2017. Turkish Airlines will continue to offer alternative routes to cater to the permanently increasing passenger traffic in this […]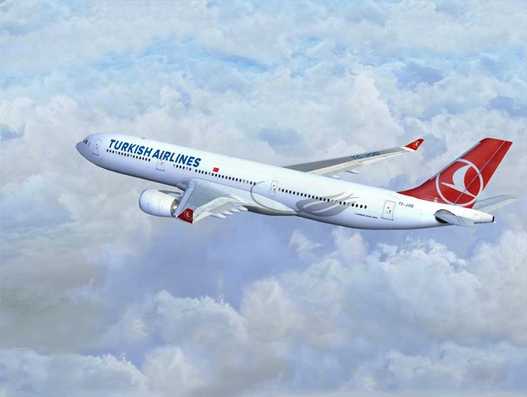 May 29, 2017: Turkish Airlines has launched new flights from various cities in the Middle East and Germany to some of the most attractive cities of Turkey, beginning from June 2017. Turkish Airlines will continue to offer alternative routes to cater to the permanently increasing passenger traffic in this region as it launches direct flights between Kuwait, Riyadh, Dammam, Al Qassim, Baghdad, Erbil, Sulaymaniyah, Amman and some domestic destinations of Turkey.
The Airlines will be providing a total of 16 weekly flights between Jeddah, Kuwait, Riyadh, Al Qassim, Yanbu, Medina and Trabzon. Furthermore, the global carrier will also be providing 13 weekly flights between Jeddah, Baghdad, Erbil, Riyadh, Amman, Kuwait, Sulaymaniyah and Antalya during this summer.
Munich, Hamburg, Berlin, Stuttgart are other cities benefitting from the new direct flights, connecting travellers from Germany to Izmir. Additionally, passengers from Kuwait will also be able to travel directly to Izmir.
"We are always looking to provide our passengers with the most convenient and time-efficient way of travel. Tourists worldwide have been continuously increasing due to the fantastic attractions and features provided by all our Turkish cities. As we move forward, our goal will be to create these direct flights from all the markets; we operate globally so that travellers can now fly directly to their destination of choice," said Bilal Ek?i, deputy chairman and CEO, Turkish Airlines.