Turkish Cargo transports Humboldt Penguin to China from Riga Zoo
January 24, 2018: In an unprecedented move, Turkish Cargo recently relocated one of the eleven endangered Humboldt Penguins facing extinction due to unfavorable circumstances resulting from global warming, to the Public Oceanic Aquarium in China from the Riga Zoo.Turkish Cargo till date has transported 20 Humboldt Penguins threatened with extinction, which is listed by the […]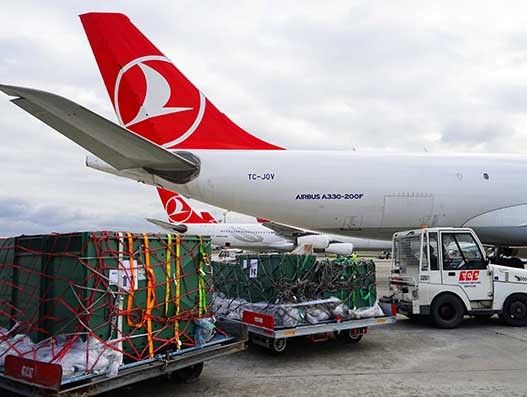 January 24, 2018: In an unprecedented move, Turkish Cargo recently relocated one of the eleven endangered Humboldt Penguins facing extinction due to unfavorable circumstances resulting from global warming, to the Public Oceanic Aquarium in China from the Riga Zoo.Turkish Cargo till date has transported 20 Humboldt Penguins threatened with extinction, which is listed by the International Union for Conservation of Nature (IUCN), affiliated to the United Nations, from Latvia to China on a connecting flight via Istanbul.
The penguins, picked up from the Riga Zoo, were delivered to officers of the Public Oceanic Aquarium, located in China. It's one of the largest aquariums in Asia.
The Penguins transported to China was accompanied by the Turkish Cargo's IATA Live Animals Regulations (LAR) certificated personnel and veterinarian, where all species will be conserved under better conditions for survival.
Penguins are not the sole wild species transported safely to their new home by Turkish Cargo. The air cargo carrier has recently transported six Lion cubs, accompanied by the IATA Live Animals Regulations (LAR) certificated keepers and veterinarian to Bangladesh, and 14 adult Lions to China.