Turkish Cargo scores all three CEIV certifications
Turkish Cargo became the first air cargo airline to concurrently achieve all three CEIV Pharma, CEIV Fresh, and CEIV Live Animals certifications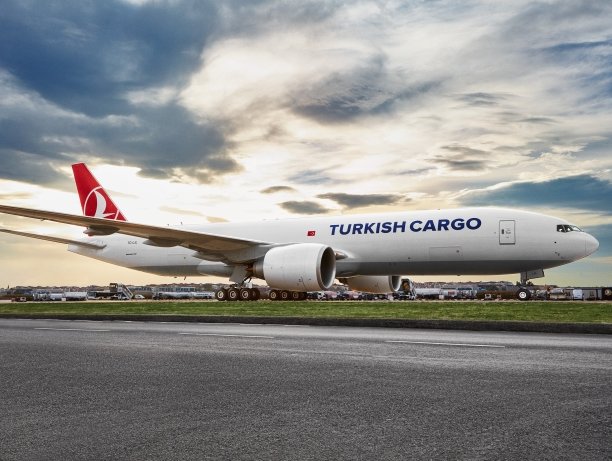 Turkish Cargo became the first air cargo airline to concurrently achieve all three CEIV Pharma, CEIV Fresh, and CEIV Live Animals certifications, under the IATA CEIV (Center of Excellence for Independent Validators) program.
Having satisfied the requirements for the certifications in the wake of the training, assessment and validation processes created by IATA, the International Air Transport Association, with the objective of raising the bar in performance and operations related to the transport of special cargo products, to ensure compliance with the highest standards and ensuring continuous improvement, Turkish Cargo became a holder of the CEIV certificates which represent its approach based on excellence for the special cargo operations. The certifications have a validity period of three years.
Turhan Ozen, the chief cargo officer of Turkish Airlines remarked "We are passing through the days pointing how vital the air cargo industry is for trade across the world as well as transportation. We really make much of the IATA CEIV certificates that prove that we meet the international standards at our special cargo operations, during such a vulnerable and critical period"
Glyn Hughes, the global head of cargo at IATA commented "Turkish Cargo deserves to be praised for becoming not only the world's first air cargo airline to concurrently hold all three CEIV certificates, but also the first air cargo airline in Europe to have obtained the CEIV Live Animals certificate. The air cargo industry now enters a period whereby the vulnerability at the special cargo services is augmented, and the CEIV program intends to ensure that the sensitive cargo is transported and delivered at the highest standards, meticulously and punctiliously, as much as possible."
Thus, compliance with global standards set by the global air cargo association is key and is also proven since it has obtained the "CEIV Pharma, CEIV Fresh and CEIV Live Animals" certificates. It responsibly handles and treats the shipments such as drugs, lifescience products, organs and medical equipment that are of vital importance, and which carries out shipments of time-sensitive goods in accordance with the directives as specified in the IATA TCR (Temperature Control Regulations). It also transports live animals safely, ensuring its welfare as these are our best friends and in a healthy and peaceful environment as per the CITES and IATA regulations.
Maintaining its Dual Hub operations successfully, Turkish Cargo strictly implements the complete handling procedures together with its specialised teams at the special cargo warehouses and operational sites at the cargo facilities equipped with the state of the art technology available at the Istanbul and Ataturk airports.
Turkish Cargo, which performs its operations meticulously on 7/24 basis by acting with such awareness during these days where maintenance of the flow of air cargo is of too critical and life-saving nature, not only continues to serve as a bridge between 127 countries worldwide, but also meets the internationally-recognised quality standards and proceeds to raise the bar for the achievement in a sustainable manner.