Turkish Cargo maintains its dual-terminal operations seamlessly
May 22, 2019: Turkish Cargo is maintaining its dual-terminal operations with full capacity on 24/7 basis without any sales restriction, following the gradual transition process to the new Istanbul Airport. Maintaining its services at Ataturk and Istanbul Airports as "Dual Hub" without any problem and change at the quality and attention level, Turkish Cargo attained […]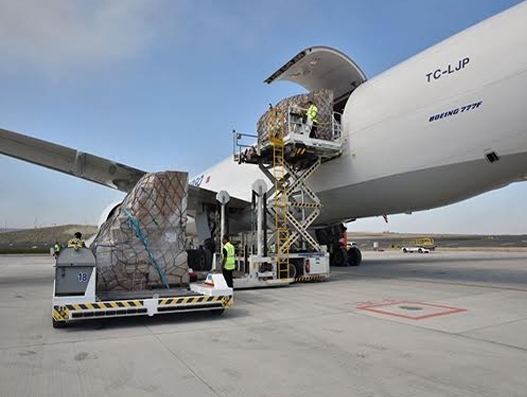 May 22, 2019: Turkish Cargo is maintaining its dual-terminal operations with full capacity on 24/7 basis without any sales restriction, following the gradual transition process to the new Istanbul Airport.
Maintaining its services at Ataturk and Istanbul Airports as "Dual Hub" without any problem and change at the quality and attention level, Turkish Cargo attained a better ranking with respect to the scheduled time of arrival/take-off referred to as "On time performance" compared to 2018.
The carrier achieved a growth rate of 11.6 percent in the sold cargo tonnage, and maintained its 7th rank on the WACD (World Air Cargo Data) list according to the data obtained during the first quarter of the year featuring a shrinkage of -3.1 percent across the industry.
The airline is operating its cargo transportation operations by means of passenger flights from Istanbul Airport. And upon completion of all phases of the cargo terminal of the new airport, the airline will have a capacity to handle 4 million tonnes of cargo annually.
The airline performs its operations by means of freighter flights from the existing cargo terminal at Ataturk Airport.