Turkish Cargo completes 25 years of transporting medical goods
In the nuclear medicine sector, Turkish Cargo plays an important role for cancer patients transport high quality diagnosis and treatment products in Turkey and abroad. Flag carrier air cargo brand carries radioactive cancer diagnosis medicine used in the treatment of cancer and tumors to Germany, Colombia, India, Alger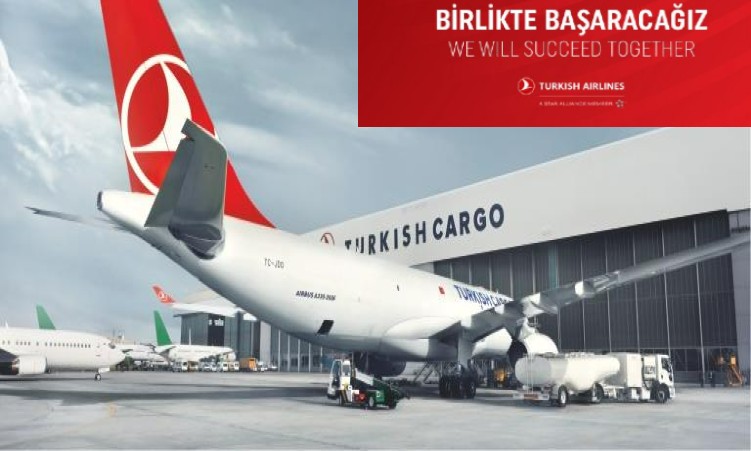 Turkish Cargo, one of the strongest cargo flight networks, contributes its strength to Turkey's medical exports. Flag carrier air cargo brand has been carrying Turkey's medicine and medical products to over 50 countries in five continents for over 25 years.
In the nuclear medicine sector, Turkish Cargo plays an important role for cancer patients transporting high quality diagnosis and treatment products in Turkey and abroad. Flag carrier air cargo brand carries radioactive cancer diagnosis medicine used in the treatment of cancer and tumors to Germany, Colombia, India, Algeria, Taiwan and all around the world. With 8 percent market share in medical transportation, national brand gives hope to cancer patients by providing fast and safe transportation for radioactive medicine with half-life, which are produced at night by Eczacibasi-Monrol.
Eczacibasi-Monrol Nuclear Products General Manager Aydin Kucuk stated; "Our mission as Eczacibasi-Monrol is to benefit human lives with innovative and pioneering approaches when it comes to diagnosis and treatment of life-threatening illnesses. As Turkey's first radiopharmaceutical manufacturer, we are one of the significant producers of nuclear medicine for cancer treatment in the world and we export our products to over 50 countries. With this in mind, Turkish Cargo is one of our strongest supporters since 1995 with its speed, operational quality and wide transportation network."
30 years of experience in special cargo operations
Turkish Cargo continues to deliver health to over 300 destinations around the world via its medicine and medical product transportation operations conducted with its operational quality, special transportation methods and expert teams. Stored in rooms featuring special temperature control with necessary infrastructure, medicine shipments are protected with specialist teams. Also possessing the IATA CEIV (Center of Excellence for Independent Validators) Pharma certificate, Turkish Cargo maintains the cold chain at ideal conditions with its TK Pharma product designed with global standards for medicine and vaccine transportations.