Turkish Cargo adds flights to Kuala Lumpur, Ahmedabad
Oct 24, 2019: Turkish Cargo has added Malaysian capital Kuala Lumpur (KUL) and the western Indian city of Ahmedabad (AMD) among the destinations to which it performs direct cargo flights. The Istanbul-based carrier looks at transporting electronic products, medical products, and spare parts to all various countries around the world, especially Frankfurt, Amsterdam and Houston. […]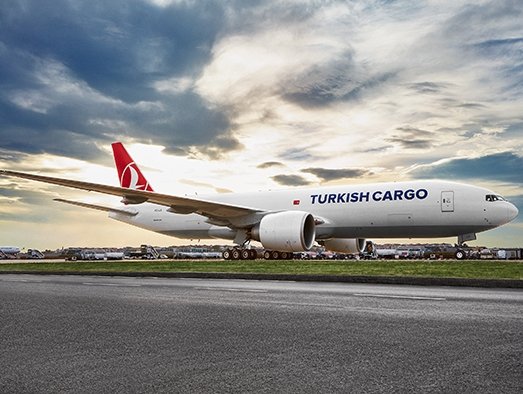 Oct 24, 2019: Turkish Cargo has added Malaysian capital Kuala Lumpur (KUL) and the western Indian city of Ahmedabad (AMD) among the destinations to which it performs direct cargo flights.
The Istanbul-based carrier looks at transporting electronic products, medical products, and spare parts to all various countries around the world, especially Frankfurt, Amsterdam and Houston.
Kuala Lumpur is both cultural and financial capital of Malaysia, boasting a considerable import and export potential.
A Boeing 777 freighter was used on the ISL–KUL–SGN (Ho Chi Minh/Vietnam) route, thus creating a strong import-export line in the region.
Another destination located in western India which is a considerable pharmaceuticals market, Ahmedabad, will be served with an Airbus 330F cargo aircraft.
A holder of IATA CEIV Pharma certificate, which is the global quality standard for pharmaceutical transportation and operating as per the relevant competency criteria, Turkish Cargo aims to become an important air cargo brand for Ahmedabad, said the airline in its official release.
Ahmedabad is the biggest city of the State of Gujarat and it has been connected with Doha and Bahrain destinations that possess high import potential. The flights will be operated on the DOH–AMD–ISL and BAH–AMD-ISL routes.