Turkish Cargo targets seafood with new freighter service from Izmir to Tel Aviv
<p style="text-align: justify;">May 05, 2017: Istanbul based Turkish Cargo will be starting cargo flights from Izmir to Tel Aviv by April 29, 2017.<br /><br />The freight division of Turkish Airlines is looking at supporting fresh seafood transportation through the introduction of these scheduled cargo flights.<br /><br />With this new service, the <a title="carrier" href="http://www.turkishcargo.com.tr/en/" target="_blank" […]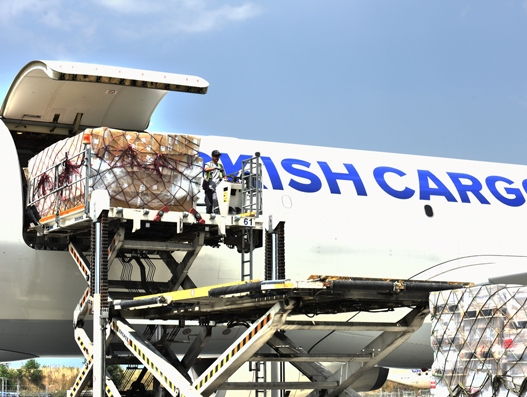 May 05, 2017: Istanbul based Turkish Cargo will be starting cargo flights from Izmir to Tel Aviv by April 29, 2017.

The freight division of Turkish Airlines is looking at supporting fresh seafood transportation through the introduction of these scheduled cargo flights.

With this new service, the carrier aims to bring the products to the customers in Tel Aviv within the same day, without losing any quality and freshness.

The carrier continues to meet the needs of its customers with its superior service quality and desirable opportunities that it offers with the wide connection range between the production and trade centres around the world.