Turkish Cargo sees double-digit growth in freight traffic in first half 2017
August 22, 2017: Turkish Cargo continues to increase its share in the global air cargo market with 24 percent year-on-year growth in revenue within the first half of 2017. The Istanbul flag carrier, which has launched seven new service points all at once within the last two months, increased its cargo destinations to 72 by […]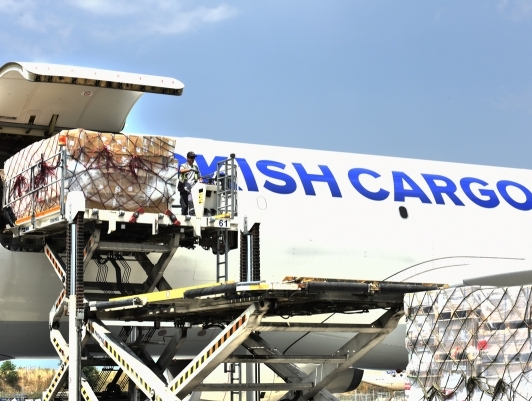 August 22, 2017: Turkish Cargo continues to increase its share in the global air cargo market with 24 percent year-on-year growth in revenue within the first half of 2017.
The Istanbul flag carrier, which has launched seven new service points all at once within the last two months, increased its cargo destinations to 72 by the end of August,'17 which were 55 as of the beginning of 2016.
Having generated a wide corridor extending to Africa from Asia and to the Latin America from the Europe, Turkish Cargo has passed through the first half of 2017 with a great success.
The carrier has expanded its extensive flight network, and made an indelible impression at the international market with its two Boeing 747-400 freighters it has included in its fleet.
Having reinforced its growth momentum with its regional accomplishments, Turkish Cargo has not only become the third air cargo company linking up Pakistan, Poland and the United Arab Emirates to the world, and the fifth air cargo company linking up Austria, Bangladesh, Egypt and Finland to the world, but also gained a growth success by 46.8 percent in the Chinese market.
Turkish Cargo has seen 26.1 percent increase with respect to the cargo carried on year-on-year basis, as of the end of June of 2017.