Turkish Cargo receives QEP Accreditation
September 25, 2017: Istanbul-based Turkish Cargo has received QEP Accreditation from Envirotainer at its hub – Istanbul Atatürk Airport (IST), as well as five other stations across its network: Mumbai (BOM), Hyderabad (HYD), Frankfurt (FRA, Tel Aviv (TLV) and Seoul (ICN). "Envirotainer's QEP Accreditation is proof of our reliability within the temperature-controlled freight industry, and […]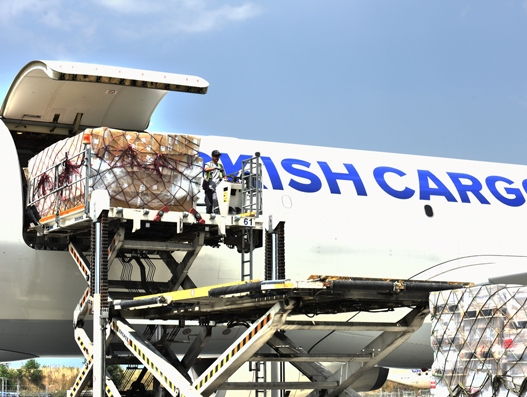 September 25, 2017: Istanbul-based Turkish Cargo has received QEP Accreditation from Envirotainer at its hub – Istanbul Atatürk Airport (IST), as well as five other stations across its network: Mumbai (BOM), Hyderabad (HYD), Frankfurt (FRA, Tel Aviv (TLV) and Seoul (ICN).
"Envirotainer's QEP Accreditation is proof of our reliability within the temperature-controlled freight industry, and the result of hard work and dedication to our customers," said Bahad?r BÜYÜKKAYMAZ, Special Cargo manager, Turkish Cargo.
Turkish Cargo Pharmaceutical is a premium, quality-driven service that the healthcare industry can rely on when shipping healthcare products, said Chris Fore, Compliance manager of Envirotainer.
Bourji Mourad, Global Head of Partner Management of Envirotainer, said, "This accreditation is another positive step forward with our Partner Turkish Cargo. Our mutual pharma customers and forwarders around the globe can benefit from such development since everyone in the supply chain needs to mitigating risks when handling such vital products."
Turkish Cargo has been handling Envirotainer containers since 2015, enhancing the quality of shipments to the world's largest pharmaceuticals companies.