Turkish Cargo launches freighter flights to Paris
<p style="text-align: justify;">Jun 21, 2017: Istanbul-based <a title="Turkish Cargo" href="http://www.turkishcargo.com.tr/en/" target="_blank">Turkish Cargo</a> has launched scheduled freighter flights to Paris, the capital of France on June 21.</p> <p style="text-align: justify;">Automobile, aircraft engines, as well as pharmaceutical products and plastic raw materials are the top-ranking items in the export operations performed to Turkey from France.</p> <p style="text-align: […]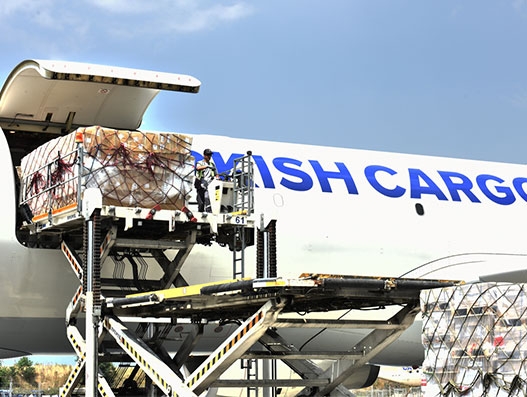 Jun 21, 2017: Istanbul-based Turkish Cargo has launched scheduled freighter flights to Paris, the capital of France on June 21.
Automobile, aircraft engines, as well as pharmaceutical products and plastic raw materials are the top-ranking items in the export operations performed to Turkey from France.
France is the third-largest economy across the European Union and the sixth-largest economy of the world. Since France has a wide range of products and market diversity, it constitutes a market with high potential for Turkish Cargo.
Turkish Cargo aims to provide a better connection service to Africa, Middle East and Turkic Republics, especially the Far East, which constitute 75 percent of its transportation potential upon initiation of the flights to Paris.