Turkey's blackberry makes it way to Middle East, Hong Kong aboard Turkish cargo flight
 Sep 18, 2018: Turkish Cargo has delivered the Chester variety of Turkish Blackberry on board the passenger aircraft at 2°C in cold chain status, to Dubai, Jeddah, Riyadh and Hong Kong. 

Growing in May, June, July and August in and around Batman, the major land for cultivation of blackberry across Turkey, this special variety of Blackberry is a special taste rich in antioxidants, vitamins, minerals and aromas with a brix degree of 13.5.
Picked up and packed before sunrise as it is a fragile product which is highly affected from sunlight, blackberries are kept well-preserved in high-standard cold storages of Turkish Cargo without any loss of heat.
Mehmet Sabit CEYLAN, an exporter said: "As part of the national development attempts; our mission is to ensure that the products, which can be cultivated in our region, are increased, and that the logistics and industrial infrastructure of them are created, and also that they are introduced to the international market. We currently achieve this mission with fresh fruits, frozen fruits, fruit juice concentrate and fruit juices produced by us. Standing out with its nutritional values rich in antioxidants, vitamins and minerals, as well as its meaty structure and high-quality, these blackberries grow in our lands. We carry our rare blackberries, containing an intense sugar concentration and 20 shades of red, beyond our borders with Turkish Cargo.
"Responding to the requests of exporters easily thanks to its extensive flight network, Turkish Cargo proved its contribution to the Turkish economy once again," said the carrier through a statement.
You may also like:-
---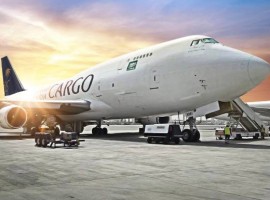 Air Cargo
The company said the new aircraft will boost the cargo and supply operations and help meet the significant surge on the demand for medicine, medical and preventive equipment and other similar goods.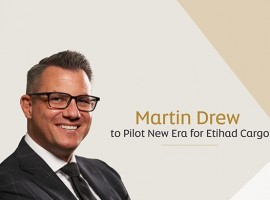 Air Cargo
Etihad Aviation Group has promoted Martin Drew to the role of managing director – Cargo and Logistics. Drew will assume the position on November 1.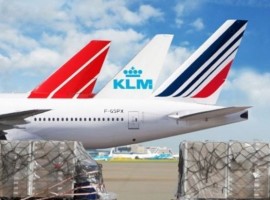 Covid-19
The additional cold room (COL), with temperatures ranging from +2 degrees Celsius to +8 degrees Celsius, will provide the capacity required to handle Covid-19 vaccines.