Turhan Ozen joins Turkish as Chief Cargo Officer
Dec 28, 2016: Turkish Cargo recently appointed Turhan Ozen as its new Chief Cargo Officer. Ozen moved in from CEVA Logistics where he was the Managing Director for the Middle East and North Africa region. The new appointment, according to the Turkish carrier, demonstrates the rising importance of air cargo business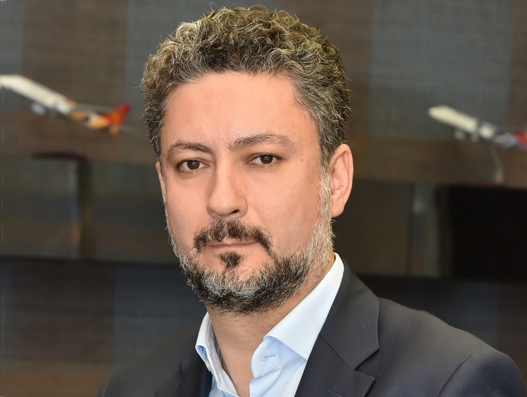 Dec 28, 2016: Turkish Cargo recently appointed Turhan Ozen as its new Chief Cargo Officer. Ozen moved in from CEVA Logistics where he was the Managing Director for the Middle East and North Africa region. The new appointment, according to the Turkish carrier, demonstrates the rising importance of air cargo business in the aviation sector and within Turkish Airlines. It is also parallel to the brand growth. Ozen assumed the new role with effect from December 12.
Born in 1968, Ozen graduated from Galatasaray High School, then studied Business Administration in Bogazici University, and attended Koc University Executive MBA programme.
He started his career in 1991 at IVECO where he worked on sales, marketing, and logistics management positions. After that, in 2000 he joined TNT Logistics during its foundation as Business Development Manager, and later took the position of Distribution Operations Group Manager and Operations Director. Continuing the same position at CEVA Logistics as of 2007, Ozen became Deputy Managing Director – Commercial in 2011; after that between 2013 and 2015, he became CEVA Balkans-Middle East and Africa Region Business Development and Sales Vice President, and later CEVA Global Health Sector President.
Halit Anlatan will continue in the current role as Cargo Vice President for Sales and Marketing and Seref Kazanci as Senior Vice President of Cargo at Turkish Cargo. Anlatan and Kazanci will report to the new Chief Cargo Officer.