'Special' air cargo shipments in 2019
Whether it is a piano, live animals, artefacts, or any other special cargo shipments, the aviation industry is emerging as a quick fix solution. Glance through the entire journey of landmark shipments of 2019.
AeroLogic  
Vintage wine
Beaujolais Nouveau lovers uncorked the first bottles flown into Tokyo from Paris on the third Thursday of November. The 225 tonnes of French wine was carried by two full charters plus another shipment by DHL Aviation, Nippon Express, and Aero Cargo France.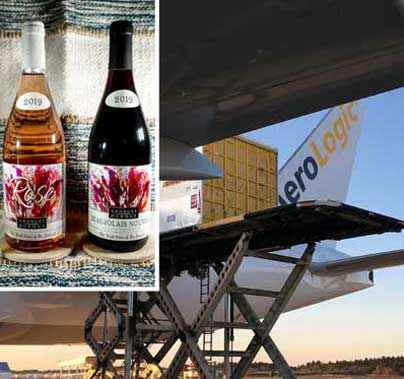 American Airlines Cargo 
Bear with us
The newly opened 35-acre habitat at the Wild Animal Sanctuary's Refuge in Colorado welcomed 10 brown bears transported by American Airlines Cargo to Dallas-Fort Worth International Airport (DFW), US. A B787-8 was used for the transportation of these omnivorous mammals from Mendoza Zoological Park, about 1,200 kilometres from Buenos Aires, Argentina.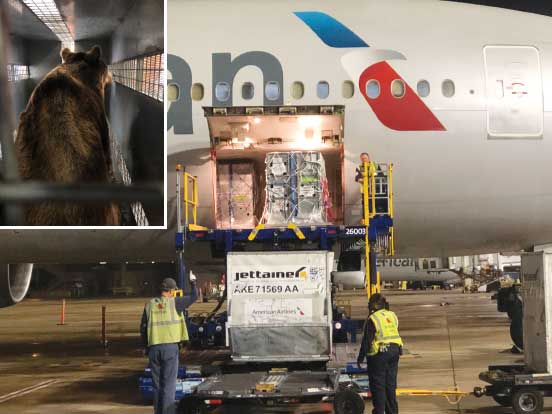 Turkish Cargo  
Scavenger onboard  
Exhausted in Sanliurfa, in south-eastern Turkey, after flying 1,600 kilometres long on its seasonal migration route from Serbia, 'Dobrilla' (meaning 'Good' in Serbian), a griffon vulture was carried by Turkish Cargo via Istanbul to Belgrade. One of the calmest vultures as recognised by the Birds of Prey Protection Foundation, the 1.5-year old vulture was transported in an A330-200F.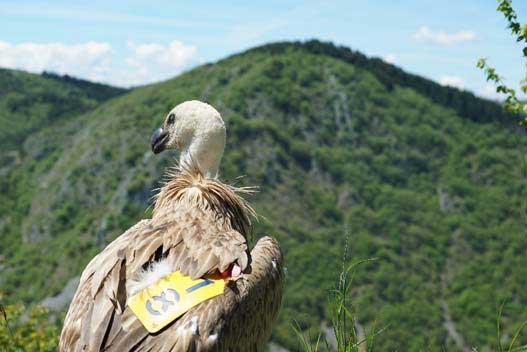 Cargolux  
On heavy duty 
A single piece of cargo weighing above 35,000 kilogrammes is the first of a kind to transit through Zhengzhou Xinzheng International Airport, China. A 10-metre long shaft with a total gross weight of 43 metric tonnes from Luxembourg was the largest piece Cargolux has ever transported to its second hub in the Henan province.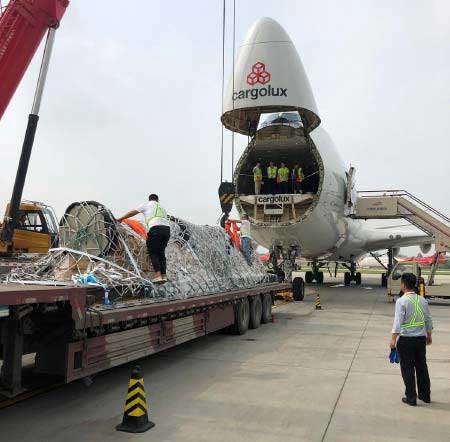 Emirates SkyCargo 
Buddha goes to Zurich
Visitors at the exhibition - 'Next Stop Nirvana - Approaches to Buddhism' at the Museum Rietberg in Zurich, Switzerland had a rare opportunity to see a 2,000-year old Gandhara Buddha statue from Peshawar Museum. Emirates SkyCargo with logistics specialists Crozier had made it possible for the Greek mythology-inspired art to discover the world outside Pakistan for the first time. Weighing 1,700 kilogrammes and 2 metres in height, the statute was transported in the belly hold of its wide body passenger aircraft.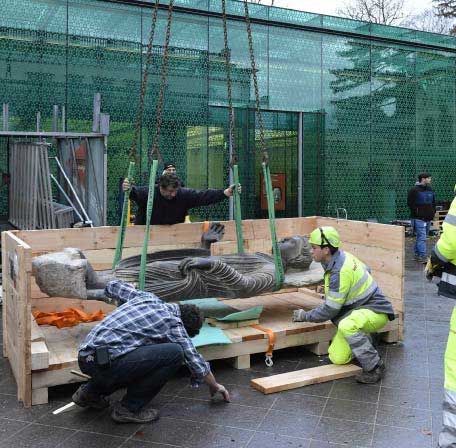 FedEx
Endangered species 
As concern over the declining census of pandas over the world grows, 4-year old Bei Bei (meaning 'Precious' in Chinese) was flown to Chengdu, China aboard the FedEx Panda Express for a breeding programme. Covering 8,500 miles in a specially decaled B777F from the Smithsonian's National Zoo in Washington DC, the only cargo on board relished his favourite treats. 

Maximus Air
Medical aid 
76,000 people of Addu Atoll in the Maldives archipelago don't have to fly 350 miles to Male for MRIs anymore. Chapman Freeborn Airchartering and Maximus Air delivered the first MRI machine and 166 components to Hithadhoo Regional Hospital using an An-124 from Al Maktoum International Airport in Dubai.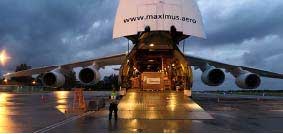 British Airways
Art has a universal language 
Displaying Japanese artist Katsushika Hokusai's drawings known as 'Hokusai's Manga', Kawanabe Kyosai's Shintomiza Kabuki Theatre Curtain, and among others, the nation's Manga art travelled for the first time out of Japan to British Museum, London by B777. IAG Cargo transported over 200 pieces of Japanese illustrations, comic books, and graphic novels.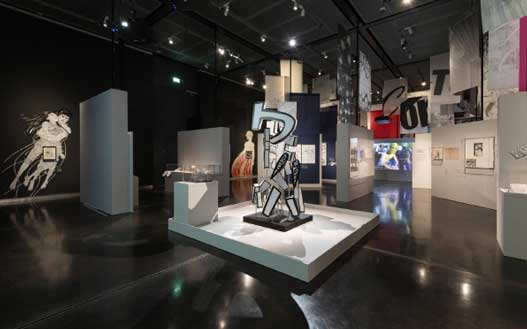 EgyptAir Cargo
Zoo in the belly 
Onboard a B777 to Beijing, China via Cairo Airport, EgyptAir Cargo carried a shipment with a total payload capacity of 6,190 kilogrammes, consisting of 10 tigers and 4 hippopotamuses. From Johannesburg, South Africa, the tigers' shipment was loaded on two cargo pallets, each containing five tigers. This coincided with the hippopotamuses' shipment coming from Giza Zoo, Egypt, consisting of two pallets, each having two hippopotamuses.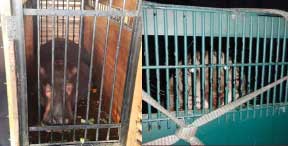 Volga-Dnepr Airlines 
Powering up  
Having experienced hands in handling project cargoes since 1990, Volga-Dnepr Airlines' freighters have enabled customers to ship over 10,000 tonnes annually. One such shipment was transporting 4-metre long, 36-tonne wind turbine hub and three 12.6-tonnes generators using an An-124-100 for General Electric from Cologne-Bonn, Germany. With the timely delivery of the energy equipment, a 32-turbine renewable energy wind farm in Australia was constructed.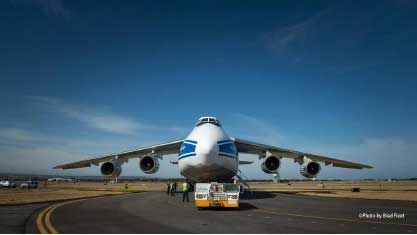 This feature was originally published in STAT Trade Times' December 2019 issue.