FROM MAGAZINE: Transatlantic air cargo is squeezed to its limits
Transatlantic is one of the busiest routes for air cargo. But the worldwide spreading of Covid-19 pandemic and resultant grounding of passenger flight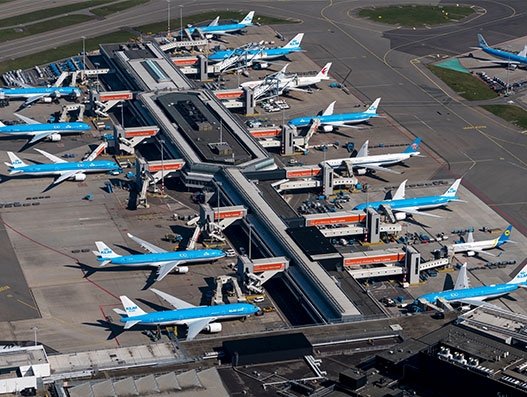 Transatlantic is one of the busiest routes for air cargo. But the worldwide spreading of Covid-19 pandemic and resultant grounding of passenger flights on both directions had a severe impact on the belly-hold capacity, freight rates and the transit times. Take a look into how airlines and freight forwarders are responding to the situation and coming up with out of the box solutions.
In the wake of spreading Covid-19 pandemic across the world, on March 11, 2020, President Donald Trump announced a 30-day ban on passengers from the 26 European countries of Schengen Area to the United States which was then extended to the United Kingdom and Ireland as well. On March 17, the European Union also closed its doors to travellers from non-member states to stop the pandemic.
As a result, like in many other parts of the world, passenger demand on the transatlantic air space went down and airlines were forced to ground almost all aircraft, a trade lane that has 28 carriers operating around 1500 flights at a given point of time. Though cargoes were exempted from both bans and freighters were free to fly, the travel restrictions had a direct impact on the movement of goods due to its overreliance on passenger belly space.
The consequence was constrained air cargo capacity with freight rates rising to unprecedented levels and no guarantee on transit times, making it especially difficult for time-sensitive and high-value goods.
The air cargo community was quick and innovative in finding solutions whether it is by flying to alternative routes or moving freighters in full capacity or using their passenger planes as cargo-only aircraft or introducing charter operations.

Virgin Atlantic's first cargo-only charter at London Heathrow Airport before leaving to New York JFK Airport on March 21
Jorre Cobelens, managing director, Cargoguide International said "Cargo needs to keep moving and it is good to see many airlines already adapting, in particular carrying medical supplies to much-needed locations. It's easy to predict that many carriers will now follow suit to increase capacity. In the UK, the Chancellor Rishi Sunak has announced the government will not financially support airlines until they have exhausted all other means of funding, meaning they need to switch their attention from passengers to freight and fast."
Air cargo value between the US and Europe
The value to total air cargo transported between the US and European Union in 2019 stood at $493 billion whereas the total trade value between them for the same period was $851 billion according to the United States Census Bureau. In other words, the air cargo industry handled 58 percent of all the trade between the two regions last year, in terms of value.
Also, unlike the Asia Pacific - Europe market, which is mostly balanced, the transatlantic route is much less balanced. According to World Air Cargo Data (WorldACD), there is much more cargo to North America than from North America: 68% on the Transpacific and 40% on the Transatlantic. Not surprisingly, in both markets, the yields to North America are also much higher than in the other direction (78% resp. 65%, in USD).
The US counts on Europe a huge volume and percent of vaccines, medicines and other ingredients used to make medicines.
More than any other region in the world, air cargo in the transatlantic is transported in passenger flights belly space. More than 60 percent of all air freight in the route were carried in bellies, well above the global average of 48 percent.
"Transatlantic air cargo is critical to the business of many of our carriers and freight forwarding partners. Coronavirus and its widespread impact has decimated passenger demand (and with it belly hold capacity) and airlines are being forced to adapt very quickly to the changes or risk going under," noted Cobelens.
According to global forwarder Agility and as of March 26, "Transatlantic trade lanes are showing significant declines. Europe – USA belly capacity has dropped by nearly 90%."

American Airlines' first cargo-only flight before taking off from Dallas Fort Worth Airport to Frankfurt Airport on March 20
"Significant capacity reductions in both directions. Space is available with constraints; no transit time guarantees. In Europe-US route considerable increase in spot prices," the analysis continued.
Freight rates shooting up
The evaporation of belly capacity and constrains had resulted in freight rates increasing as high as 500 percent and the collapse of many blocked space agreements based on scheduled flights. According to DHL Resilience 360, as of March 17, the reduced capacity has caused shipping rates to increase to unprecedented levels. Before the extension of the travel ban to the United Kingdom on March 13, forwarders reported rates of $7.24 to $11.14 per kg out of the UK into the U.S., while the normal rate applied would typically be around $0.80.
Meanwhile, the joint statement of the European Competition Network on March 23, 2020, noted that the EU's competition authorities will not actively intervene against necessary and temporary measures put in place to avoid a shortage of supply. But also warned that the competition authorities will not hesitate to take action against air cargo operators taking advantage of the current situation by cartelising or abusing their dominant position.
Cobelens commented "Rates have, of course, been increasing as you would expect but increased cargo-only charters will help alleviate some of that pressure. The current situation could also result in long-term blocked space agreements being suspended, which would put even more pressure on forwarders. What they need now is for their customers not to panic, to know that the forwarder has the very latest information in near real-time and the ability to act fast when space is available. They need to communicate this to their customers and reassure them."
The necessity and invention of passenger freighters
The response of the air cargo industry was equally commendable as they have introduced risk management measures within the swift time frame of spreading pandemic.
In a March 25 release, Delta Cargo announced the launching of a new charter operation using belly space of its passenger aircraft. "Delta operated a cargo-only flight from Dublin to Atlanta on March 24 carrying medical supplies, and expects to fly more between the Irish capital," says the release.
Shawn Cole, Vice President, Delta Cargo said "Transforming our operation to provide cargo-only charter flights allows us to diversify our business at a time where the global need to move critical supplies is significant. It's also core to what we do and who we are—ensuring we connect the world, even in challenging times."
United Cargo announced an overall capacity reduction of 68 percent and has started flying a portion of their Boeing 777 and 787 fleet as dedicated cargo charter aircraft to transfer freight to and from its US hubs. The first of these cargo-only flights departed on March 19 from Chicago O'Hare International Airport (ORD) to Frankfurt International Airport (FRA) with the cargo hold full, with more than 29,000 lbs. of goods.

United Airlines' first cargo-only charter before departing from Chicago O'Hare Airport to Frankfurt Airport on March 19
"We will initially operate a schedule of 40 cargo charters each week targeting international destinations," says the release.
On March 20, American Airlines announced that they are using the currently grounded passenger aircraft to move cargo between the United States and Europe. The Boeing 777-300 operated two round trips between Dallas/Fort Worth International Airport (DFW) and FRA over the course of four days, carrying only cargo and necessary flight personnel.
"This is the first scheduled cargo-only flight since 1984 when American retired the last of its Boeing 747 freighters," says the release.
Virgin Atlantic's first cargo-only charted flight VS698 departed from London to New York on March 21 with two pilots and one cabin crew member on board, accompanying the 11 pallets of cargo, loaded with pharmaceutical and medical products, sent to the US by a UK-based pharmaceutical company. The aircraft was then turned around at JFK and flown back to the UK full of inbound cargo.
On March 20, together with its subsidiary Magma Aviation, Chapman Freeborn secured nine weekly rotations onboard its in-house fleet of B747Fs aircraft from the EU to the US.
"Commodities such as food items, pharmaceutical goods, medical supplies, consumer goods etc. that would have typically travelled as belly freight on board passenger aircraft have now entered the ad-hoc cargo market, further tipping the balance of capacity/demand," says the release.
Force majeure, the new norm
Adding uncertainty to the global supply chain, an increasing number of airlines and forwarders are joining to declare force majeure which insulate companies legal responsibility attached to each shipment which will also provide no guarantee for shippers on transit time. This may result in the cancellation of shipments increased costs and a lot more confusion.
United Cargo announced the suspension of its performance guarantee for all shipments tendered on or after March 20, 2020. On March 19, 2020, DHL Global Forwarding declared force majeure for both ocean and air freight and reserved the liberty to amend its services due to the pandemic. On March 25, CEVA Logistics declared force majeure.
"CEVA Logistics reserves the right to modify all or part of its services, to change its working procedures and any previously agreed rates and prices, to levy surcharges, or otherwise to take any measures necessary to adjust its business operations and its obligations to its customers, suppliers and other stakeholders, in response to the prevailing circumstances, says the declaration, " says the declaration.
As more country authorities are closing their borders in fear of the pandemic, shippers could expect even more decline in capacity and dynamically fluctuating freight rates and undetermined longer transit times, however, forwarders, air cargo operators and airlines are continuously promising their efforts to keep the air cargo flying.