Transatlantic air cargo a win-win situation
Rapid rise in cross-border e-commerce transactions, increasing demand from automotive sector, new-found markets in Africa and capacity additions by airlines -- it is beginning to be business unusual for the air cargo sector across trans-Atlantic.
Nahida Jafferi
The transatlantic is a robust bi-directional airfreight market and has improved significantly over the past year. Industry players are adding capacity on the transatlantic routes that is driven by rapid growth in e-commerce, high-tech, automotive and pharma sectors. Moreover, the traditionally slower summer season is now witnessing growth in air trade. 
Interestingly, most of the top cargo airports are in the Americas and across the Atlantic. Miami is the main trade and logistics gateway of the Americas. Miami International Airport is seeing continued transatlantic traffic growth this year. Its leading trade markets are Latin America and the Caribbean, followed by Europe.  
Chris Mangos, director, marketing division for Miami-Dade Aviation Department, which operates Miami International Airport, said, "Transatlantic trade at MIA grew 7.7 percent last year, primarily due to both single and double digit growth from markets almost entirely throughout Western Europe, Turkey, Israel, the UAE, and Qatar. In the transatlantic market, we are experiencing very good growth in Western Europe for the most part, Scandinavia, Russia and Turkey. The Middle East, across the board, is performing exceptionally well." However, for 2017, transatlantic volumes represented only 8.3 percent of MIA's overall volume. In value, the number is just over 21 percent, or approximately $12.3 billion dollars.
While sharing this year's observation, Mangos said that MIA is experiencing healthy loads through May 2018. Demand continues as MIA has seen freighter services grow last year. Amerijet International will start its first scheduled transatlantic freighter service from its hub at MIA to Brussels Airport (BRU) in September.
At MIA, South America, at 69 percent, holds the major chunk of trade in terms of volumes, followed by Central America at 11 percent; Asia at 5 percent; the Caribbean at 5 percent; North America at 1.7 percent, and Africa at 0.4 percent. Africa being MIA's smallest regional market in terms of volumes grew 18 percent followed by Europe at 9 percent.
Being the nearest US city to West Africa, MIA is well-positioned as a gateway for two-way trade between Africa and the Americas. Mangos pointed out, "Without a direct route to Miami, African trade is dispersed primarily over European and some North American gateways. We note areas on the African continent where there is potential for freighter development and/or consolidation of transatlantic shipments."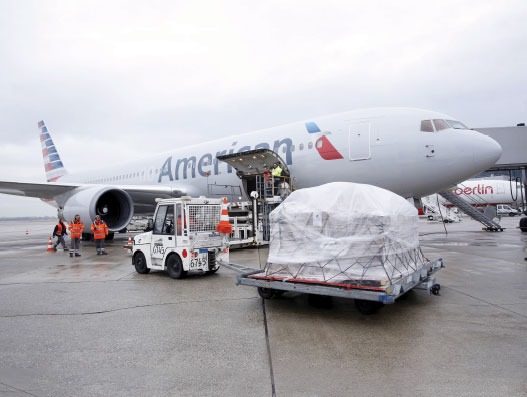 American Airlines' positive transatlantic growth
Transatlantic is positive route for American Airlines. Linda Dreffein managing director, cargo sales – Eastern Division, American Airlines, said, "Demand is strong to most of our European destinations right now, even as we head into the historically slower summer season for shipping. Flights to major capitals, such as London, Frankfurt and Paris are performing particularly well. The new additions to our network for the summer season have also been generating considerable interest with our customers."
American is well positioned in the transatlantic air trade with its broad European wide body flight schedule, which now includes new service from Philadelphia to Amsterdam, Budapest, Lisbon, Prague and Zurich, as well as from Chicago to Barcelona and Venice. 
Listing the transatlantic air traffic growth driving factors, Dreffein added, "Looking at American's customers across all products, we've seen a broad range of the types of traffic moved on our flights this year. From the eastern half of the US, pharmaceuticals, seafood, manufactured goods, raw materials, printed matter and automotive parts are all helping to drive volumes. Our pharmaceutical hub in Philadelphia continues to flourish as shippers and forwarders alike, recognize our capabilities in working with that sector."
American Airlines is in the process of developing a next generation cargo management system that will provide its team with better tools and resources to deliver an exceptional customer experience. 
The flourishing transatlantic e-commerce
As per Centre for Strategic and International Studies (CSIS), e-commerce is booming in the transatlantic market, growing two to three times faster than overall trade. The US, UK, and Germany are not only the largest ecommerce markets, but also the most important cross-border e-commerce markets for each other. Around 48 percent of German and 70 percent of UK e-commerce shoppers use US e-commerce sites, while 49 percent of Americans buy from UK sites. 
When you look at the companies in African e-commerce space, they make purchases from Europe and the US which provides air freight opportunities to the continent. "Plus there is a strong business selling African items for export to the US, Europe and Asia," said Gonzalo Hernandez, general manager cargo sales EMEAI, Delta Cargo. He further added, "Delta can capitalise on this niche market with specialised products for this transportation. The advantage Delta brings to the African e-commerce market is the fact that we fly nonstop from the US to Accra, Lagos, Dakar and Johannesburg, so the products do not have to transit Europe."
"Delta's cargo volume from Africa in 2017 grew by 10 percent YoY, whereas, imports to Johannesburg grew at 12 percent YoY," observed Hernandez.
Looking at the import side to Johannesburg, Delta is working with customers that do target e-commerce traffic to drive incremental volumes. "The flight from Atlanta to Johannesburg runs very full with heavy movements from freight forwarders with non-e-commerce business. However, there are opportunities with Equation and Equation Critical movements to Johannesburg. We partner with a number of organisations within the countries for example we are working with the mail organization in Nigeria and Ghana.  From Atlanta to Johannesburg, we move a variety of products including automotive, raw ingredients for pharmaceuticals plus construction equipment," Hernandez informed. Equation is Delta's international small package express delivery service that gets high boarding priority with fast connection times at every point. Equation Critical allows the shipment to move on the next available flight and includes real-time tracking.
Delta is the only US airline to fly to Johannesburg and Portugal. As part of its summer programmes Delta is offering new flights to Lisbon and Azores, while increasing capacity to Portugal by 200 percent compared to 2017. All this, in addition to adding capacity to other European destinations.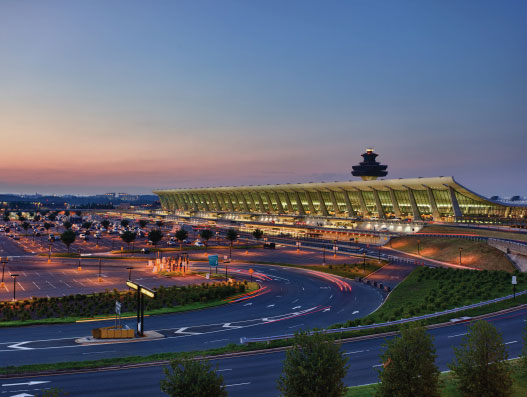 Big rise of auto trade in
Mid-Atlantic
The transatlantic are the core trade lanes at Washington Dulles International Airport. Joseph Maly, Head of Air Cargo Development, Metropolitan Washington Airports Authority, said, "Overall, the transatlantic business accounts for over 65 percent of Washington Dulles International's total export tonnage, and 61 percent of import tonnage. Contributing to that from 2016 to 2017 was the airport's 13 percent increase in overall tonnage. Import tonnage expanded by 21 percent during this period, while export tonnage saw a modest increase of 10 percent. "
Dulles International is strategically located in the Mid-Atlantic region of the US, with many automotive manufacturers located within its catchment area. This proximity benefits the automotive industry needing daily cargo capacity lift to and from their key markets in Europe. "While the automotive business accounts for only 4 percent of our total commodity base, the 2017 traffic increase in both imports and exports made an impact. Continuing into 2018, the transatlantic automotive business is showing strong growth with an increase of 60 percent in exports and 12 percent in imports year over year through April at Dulles International," said Maly.  
The top commodities handled at Dulles International are high tech equipment/computers, medical/optical equipment, electrical equipment, automotive and pharmaceuticals.
Finland signs up GSA in US
Finnair Cargo's direct flights between Europe and US is showing great performance. "Extra capacity to Chicago is a great boost for us given how much cargo comes out of Chicago. In addition to general cargo our new capabilities for temperature controlled cargo (e.g. pharma and perishables) are of interest to North American customers too," said Fredrik Wildtgrube, Head of Global Sales, Finnair Cargo. "There is a lot of competition in the market but we are building our market in the US," he added. It appointed ECS Group as its new GSA in the US to strengthen its position there. ECS is already Finnair's GSA in South East Asia and Europe. 
To have an edge over the growing competition on not just transatlantic lanes, Finnair Cargo has launched many initiatives. Wildtgrube said, "Our new automated COOL Nordic Cargo terminal in Helsinki is a very significant competitive advantage. We have dedicated areas for general and temperature-controlled cargo."
Finnair Cargo has also taken an active approach to fix the shipment related data to ensure smooth flow of goods. "This seems to be paying dividends as authority regulations on data accuracy are evolving. When customer-entered data is incorrect, we process it so that everything is matching. Being a data driven company, we now have more data available than ever before. In future, we can use that data as a platform to collaborate even better with our customers," said Wildtgrube.
The growing German-US
air trade
In response to the strong demand in Mexico, German forwarder Senator International extended its Atlantic Bridge service by launching new twice weekly freighter operations between Frankfurt-Hahn, Germany, and Querétaro, Mexico. A Boeing 747-400F will be deployed on the new route, with calls in Greenville-Spartanburg (GSP) in South Carolina. The Senator Atlantic Bridge has been successfully operating for a year and a half with its own transatlantic cargo traffic between Frankfurt-Hahn, Germany, and GSP, USA.
Lufthansa and United Airlines launched a cargo joint venture, where the two carriers together manage sales and booking of standard and express shipments on routes between Europe and the US. Initially, the routes included are US, Italy, Great Britain, Ireland and Germany. The carriers will expand the geographical scope in the coming months and add additional products and features in the future.