FROM MAGAZINE: Trade war adds Canadian flavour into Chinese cuisine
The surging lobster business in Canada built on the trade war between the US and China shows the capability of Nova Scotia in addressing the supply chain issues of stakeholders, at a time when China demanded more lobster than the province exported earlier. By exporting around 22 tonnes from January-October 2019, one of the three […]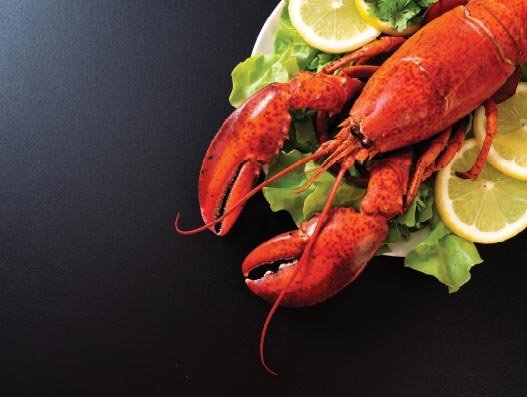 The surging lobster business in Canada built on the trade war between the US and China shows the capability of Nova Scotia in addressing the supply chain issues of stakeholders, at a time when China demanded more lobster than the province exported earlier. By exporting around 22 tonnes from January-October 2019, one of the three maritime provinces of Canada is confident to face the aftermath if trade war ends, by foraying into new markets.
Lobsters from Nova Scotia have embarked on several flights to China, where they have been celebrating their fame on Chinese platter since July 2018. China's 25 percent tariff on American lobster has been an added boon for Canadian producers, kicking out Maine's lobsters from Chinese cuisine. Things even got worse for American lobstermen when an additional 10 percent was imposed on September 1, 2019. Chinese customers have gravitated towards Canadian lobster in response to the on-going trade war with the United States. However, the 86-page text of the phase-I deal between both the super powers announced by the White House in December and to be formally inked in January 2020, even failed to cheer up the lobster industry. The deal focused on technology agreements and importing billions of dollars worth the United States manufactured goods.
Canadian food items have become glamourous in China, given the history of Canada which has been living in the shadow of American soft power exports. As per the data from The Lobster Council of Canada, Canada exported 22,159,700 kilogrammes (22159.7 tonnes) of live lobster to China from January-October 2019, which accounted to Canadian dollar (CAD) 384,443,865. Since the outbreak of trade war, Canada sent 14,142,409 kilogrammes (14142.409 tonnes) to China - lobster worth CAD 257,324,773. The five-month period in 2018, showed a record surge compared to 2017 figures, which stood at 8,592,810 kilogrammes (8592.81 tonnes).
The number one export commodity at Canada's Halifax Stanfield International Airport is seafood, primarily live lobster both by value and volume, now contributing almost half a billion dollars to the provincial economy alone. A spokesperson from Halifax International Airport Authority, which is the operator of Halifax airport, states, "Over the last five years, overall cargo volume at Halifax Stanfield consistently increased and it is again trending in that direction for 2019. 2018 was a record year at 8.5 percent growth vs. 2017. In the first half of 2019, cargo volume growth was in the double digits vs. the same period in 2018."
Air Canada's B787 unloading lobsters.
The growth in export volumes of lobster has certainly put some level of stress on the supply chain industry. To address the concerns of the lobster exporters in moving products out of Stanfield as cargo planes tending to arrive at the same time and not having enough storage space, the Halifax airport has outlined the plan to construct a new $36 million cargo handling facility. The proposed facility to ease the freight bottleneck at the airport displays the growing volume and importance of seafood exports from Nova Scotia, especially lobster to China. The project to start within five months includes a new cargo building, new taxiways and an expansion of de-icing facilities on 10 hectares of forest land adjacent to the existing gateway cargo facility. The federal government will spend $18 million through the national trade corridors fund, $13 million by the airport authority and Nova Scotia province pledging $5 million.
Commenting on the expansion plans in Toronto hub to meet the surging demand of lobster, Matthieu Casey, director - cargo revenue management and business strategy at Air Canada states, "We are always looking to improve our AC cool chain solution to provide our forwarder customers with the service and handling they require for delicate shipments like lobster. In Toronto, our global hub, perishables are handled at a dedicated facility that is fully equipped for handling temperature-sensitive shipments; with a temperature-controlled dedicated environment for perishables (15 to 25 degrees celsius) and separate coolers for storage in specific ranges (2 to 8 degrees celsius). We are also making some changes to how AC cool chain shipments are booked that will help ensure that we deliver the required handling for shipments with specific temperature range requirements. More importantly, we work closely with our customers, listening and learning from them, and providing solutions for them."
Speaking on how suppliers are struggling to meet the surge in demand, Geoff Irvine, executive director, The Lobster Council of Canada notes, "Additional cargo flights have been introduced to Halifax and Moncton Airports as well as investment was made in cargo handling facilities and infrastructure. Growth at the Halifax Airport is important for long-term trade development with all markets in Europe and Asia. The tariffs have helped expand trade in China and we expect this growth to continue no matter what happens with the USA/China trade war."
Casey notes, "The lobster business has been growing at a steady pace in Canada and the US for the last decade. We've seen some dips and spikes due to tariffs, but the supply chain is built on steady, sustainable growth, and we haven't seen dramatic fluctuation for the demand of our services from Atlantic Canada. We will indeed continue to grow our international network in 2020 and beyond."
Cargo Pallets in the hangar at Halifax Stanfield International Airport.
However, the new threat estimated for Canada is from January 31, once British prime minister Borris Johnson decides to take out the United Kingdom from the European Union (EU). The Comprehensive Economic and Trade Agreement (CETA) with EU, which states the tariff elimination on all lobsters and lobster products, may affect the Canadian crustacean.
"We do not know yet how this will affect the trade but we expect no disruption as Canada is already working on an agreement with the independent UK," Irvine observes.
Along the similar lines, Casey concludes, "The majority of lobster traffic we handle is not bound for the UK, it's a small percentage."
Meanwhile, Canadian products are seen as more trustworthy and healthier alternatives to domestic produce in China. Canada identifies that depending on Beijing is not static. In order to secure itself from the loss of Chinese export once trade war ends, it has started to explore new markets for lobsters. Irvine concludes, "Absolutely, we have led missions or leading missions in the last 12 months to Dubai, Singapore, Japan, South Korea, Indonesia, Vietnam, and Taiwan."
This feature was originally published in STAT Trade Times' January 2020 issue.