Trade disputes and split with Amazon hits FedEx profits
Sep 18, 2019: Shipping giant FedEx on Tuesday said it has recorded flat growth in revenue in the first quarter ending August 31. The company posted a 12 percent drop in operating income in the reporting period, compared to the same period last year. Highlighting the factors leading to the decline in operating results, the […]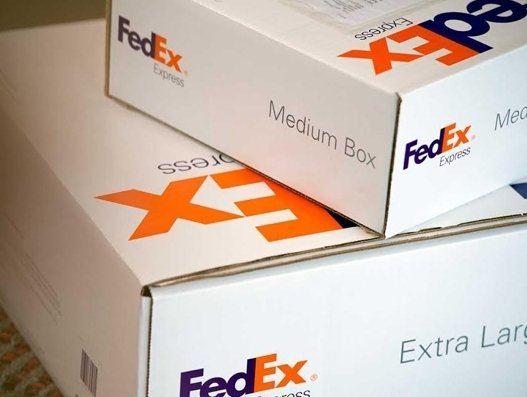 Sep 18, 2019: Shipping giant FedEx on Tuesday said it has recorded flat growth in revenue in the first quarter ending August 31.
The company posted a 12 percent drop in operating income in the reporting period, compared to the same period last year.
Highlighting the factors leading to the decline in operating results, the company said, were weakening global economic conditions, increased costs to expand service offerings and continued mix shift to lower-yielding services.
And what really impacted the results negatively, according to the delivery company, was 'the loss of business from a large customer'. Most likely, the company is referring to Amazon as the customer.
On the bright side, the company said that these factors were partially offset by lower variable incentive compensation expenses, revenue growth at FedEx Ground and increased yields at FedEx Freight.
FedEx 2019 earnings dip; CEO Fred Smith positive about fiscal 2020
FedEx's (FDX) stock fell nearly 10 percent in after-hours trading.
"Our performance continues to be negatively impacted by a weakening global macro environment driven by increasing trade tensions and policy uncertainty," said Frederick W Smith, FedEx Corp chairman and chief executive officer.
"Despite these challenges, we are positioning FedEx to leverage future growth opportunities as we continue the integration of TNT Express, enhance FedEx Ground residential delivery capabilities and modernize the FedEx Express air fleet and hub operations."
The company is also revising its shipping rates, effective January 6, 2020.
FedEx Express, FedEx Ground and FedEx Home Delivery shipping rates will increase by an average of 4.9 percent, while FedEx Freight shipping rates will increase by an average of 5.9 percent.
The company has lowered its fiscal 2020 earnings forecast as the company's revenue outlook has been reduced due to increased trade tensions and additional weakening of global economic conditions since the company's initial fiscal 2020 forecast in June.
The company's revised outlook also reflects increased FedEx Ground costs and August's loss of FedEx Ground business from a large customer.
"FedEx is implementing additional cost-reduction initiatives to mitigate the effects of macroeconomic uncertainty, including post-peak reductions to the global FedEx Express air network to better match capacity with demand," said Alan B.Graf, Jr, FedEx Corp executive vice president and chief financial officer.
"However, we are continuing to make strategic investments to improve our capabilities and efficiency, which we expect will drive long-term increases in earnings, margins, cash flows and returns."