Trade barriers and populist agendas headwinds and tailwinds
Trade wars and protectionism are key risk factors for the air cargo industry in 2019. An escalation in global trade tensions could put brakes on the positive outlook for freight demand. It is important for the air cargo industry to voice the benefits of free flowing trade, strongly.

Shreya Bhattacharya

A lot of talks are doing the rounds in the air cargo industry surrounding the uncertainties created by few geo-political situations like the US-China tariff war or the car tariff threats to EU that could impact the industry in the near future, particularly 2019. The industry is voicing its support for anti-protectionism and is taking cautious steps.
Meanwhile in Africa, efforts have been stepped up to integrate a single aviation market with many countries joining in its support, however just like prior times, its execution and implementation will remain key and needs to be evaluated. Amid such unpredictability, industry stakeholders congregated to discuss "trade barriers and populist agendas - headwinds and tailwinds for air cargo industry" during the Air Cargo Africa 2019. 
Africa's rise of middle class and burgeoning young population are perfect ingredients for accelerated growth and air cargo still is an untapped sub-sector. Several initiatives like the SAATM have been taken in the recent times and by opening up the skies for air cargo, situation has improved in many African countries.  
Moreover, speaking from a foreign airline's perspective, Jacob Matthew, president of Middle East & Pacific Rim, National, said, "We look at it from two perspectives. It's definitely a challenge but over the years, we have seen a huge improvement. I am sure, most of you would have heard when you want to fly past certain city, you have the royalty charge. So, I was looking the situation 10-15 years ago compared to now, the number of countries particularly in the continent that is requesting for royalties has reduced. Secondly, what we are trying to do as industry for the industry is that we are trying to make it for the majority and not for the incumbents."
However, the panel members maintained that a lot needs to be done in terms of opening up the skies of Africa for the rest of the world. Shahe Ouzounian, COO, Chapman Freeborn, who was moderating the panel said, "May be the industry isn't voicing the benefits loudly enough, and are not getting together and explaining the benefits to general populations about what we're doing."
When asked whether the restrictions imposed by African countries are understandable and satisfactory or unsatisfactory, Peter Gerber, chairman of the executive board & CEO, Lufthansa Cargo, said it would be difficult for him to say it is satisfactory. 
"In some of the very interesting emerging markets it's going in the right direction. Of course, there are certain problems, but what remains the problem is the infrastructure so I do believe there are certain steps which are to be taken in this respect of developing infrastructure," he said.
Further, highlighting the current complexities and the protectionism in the continent, Prithviraj Singh Chug, director, Group Concorde, said, "As a GSA (general sales agent), we did explore few options to run business here and sometimes it's not easy because the local regulations are protective in terms of not letting in. As a GSA, we are also falling in the category of air freight forwarders in a lot of countries, as per the governments. So, they kind of protect that for the local market and if they allow you, the biggest challenge you sometime face is you can send funds into some of the countries, but you can't pull it out easily. That's a challenge for us."
While restrictions hinders free flow and makes trading tedious, the panel members agreed that the continent's effort towards liberalisation is certainly a move in the right direction and Ethiopian's success story was highlighted as the most notable example.
"A couple of weeks ago, FEMA (The Federal Emergency Management Agency), one of the agencies in the US, had massive cargo to be moved to the Caribbean islands and we saw, one of the applications was coming from Ethiopian, the ones who operate that sector. As a US carrier, of course we were shocked, as it was taking the US airline's business, but then it was more of relief stuff and rebuilding stuff and Ethiopian and other foreign carriers did operate that sector. So, what I am trying to say, within the African continent itself, we (African carriers) have to evolve to the next level and have their trust and more trade to start between African countries themselves. Once you have the profit and the revenue coming in, then you'll be much more successful," stated Matthew.  
While significant progress has been made on cross-border interconnectivity among many African nations, the most recent example being the signing of SAATM, the protectionist tendencies, on the other hand, among the US and China clouds the otherwise healthy trajectory of the air cargo industry.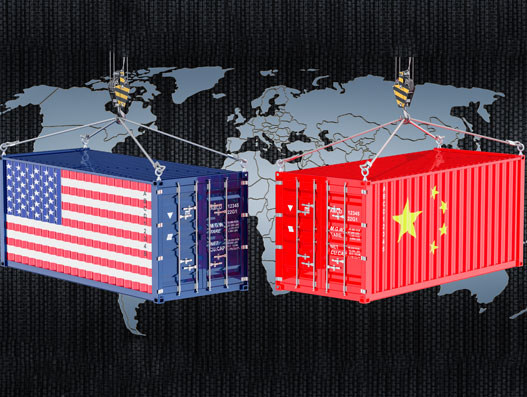 Graham Perkins, vice president sales and marketing, EMEIA, Atlas Air, said, "From Atlas' perspective, these are troubling times. This is something which we all have to watch. We are getting some positive signals now, about the trade and that's a good thing because at the end of the day it affects sentiments in the market."
Perkins, in order to give a clearer picture, explained few stats. "Just to give you an example, there is a lot of scaremongering, with people thinking what may happen."
"If you take a look at the average cost of a car in the US it is $30,000. If all of the tariffs are put in place, the net impact on the sale price of the car is no more than $500. So, the question is if you are going to buy a car for $30,000, but that is going to be $30,500, does that affect you?"
He further explained, "Another example is the iPhone. So, the net impact on the purchase price of an iPhone is $25. So again, will that stop you from buying an iPhone? And another one, which is near and dear to many of us in the room, the cost of a can of beer, the net impact of that is 2 cents, so would you not buy a beer because it is going to cost you 2 cents more. So those are some of the real examples of what would happen if no deal is reached."
"This is just the US and China issue but there are other issues as well and all of these clouds that are forming causes concerns but at the end of the day, we (Atlas) are very positive about the future and what is out there because at the end of the day the consumers will still continue to drive the markets," he added.
To this, Duncan Watson, vice president, group commercial cargo, Worldwide Flight Services, reacted saying, "It affects confidence. The one thing that business wants is confidence, the other thing which I think our business evolved doing is sustainable strategic planning. If you can't just stop making investments, if you want to grow, it has got to be a sustainable strategy."
Meanwhile, highlighting the impact of the trade war observed by National, Matthew said, "When the tariffs came in place, definitely it hurts us because we had many operations going into the Far East with the 747s and it made an impact on the produce or the cargo that was going to China but I think there is a huge trade deficit that we have to recognise and I think one of the things that the US is going to muzzling with the  Chinese, is to have more imports out of the US going into China because if you look at it globally that imbalance is hurting all of us particularly the operators. We as operators have always something going out of China but there is nothing coming in from the US into China. So, I think in the next few days when President Trump (US President Donald Trump) and his office does the negotiations, I am sure they will open up for more export to China that will help us as operators.
Speaking on a different note, Chug said that a country's policy reforms restricting free flow can prove to be an opportunity for other countries as manufacturing sites will shift to convenient locations. "Millennials' perspective says I will still buy an iPhone whether it is produced in China, or whether it is produced in India, I will still want the best fashion, because I want it, I see it on social media, my friends are getting it. One man or country's loss because of trade reforms is another country's gain and the business of those countries will do better eventually than the job done by China or the US. We have already seen manufacturing moving to now Southeast Asia a lot more in these years and what's next. Foxconn is opening up in India, Samsung already opened up a huge facility there. The one's who can do better they are opening it up instead of those who are making it tough." 
You may also like:-
---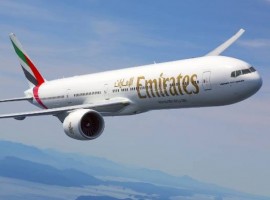 Aviation
The airline continues to gradually and safely restore its network, delivering on its health and safety promise as it responds to growth in passenger demand across the globe.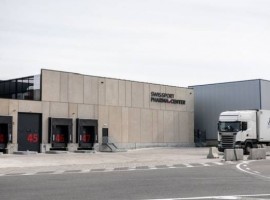 Logistics
All of them are certified by the IATA CEIV Pharma or by the British MHRA, making them benchmark operations in the Swissport network.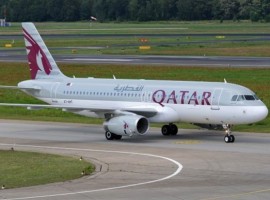 Aviation
The airline's variety of fuel-efficient efficient aircraft and strategic network management has enabled it to quickly resume flights and expand services in line with passenger demand.