Topo Solutions develop new platform for REWE Far East to simplify remote working
The supply chain software specialist's solution will drive efficiencies and sustainability, as well as bring cost savings and transparency for REWE Far East, the sourcing arm of REWE Group in Asia.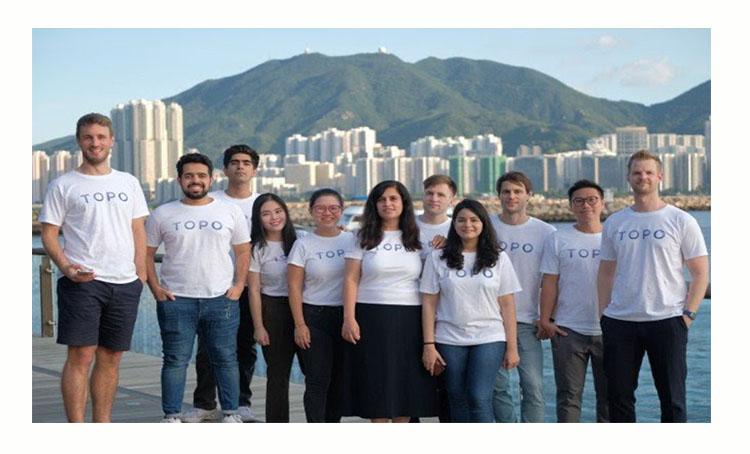 Supply chain software leader Topo Solutions is developing a new digital supply chain management platform for REWE Far East. It will help increase efficiency by facilitating remote working, as well as enabling transparency, traceability, and compliance in the supply chain.
The Low Code solution uses visual interfaces and drag-and-drop features, replacing the need for extensive coding, which can be slow and costly to implement.
"Topo empowers remote collaboration with all supply chain partners, automates workflows, reduces manual work, and enables data-driven decision making and transparency with advanced Data Analytics," said Topo founder and chief executive officer Benjamin Eberle.
"Supply chains are complex and rapidly evolving, with retailers and brands sourcing from a wide range of suppliers globally, while having to keep up with developing compliance enforcement, new regulations, and other current disruptions."
Changing consumer behaviour is driving the need for more sustainable products and transparent supply chains.
"We are designing a tailored solution for REWE Far East, which combines our Next Generation Platform, featuring the futuristic technologies of Software as a Service (SaaS), Low-Code, and Data Analytics, with our extensive experience with clients in the consumer goods industry," said Eberle.
The Platform will transform REWE Far East's digital sourcing, product management, quality management, and sustainability processes.
Topo's Digital Sourcing allows buyers to send product ideas to suppliers and ask for detailed information about them, or for suppliers to proactively send product suggestions to buyers.
The Production Management tool guides merchandisers and/or sourcing managers through milestones after the order is placed so they can follow the status of the order.
The Quality Management module allows Quality Inspectors to perform checks within the platform while they are in the factory, eliminating the need to take pictures or mark defects, create paper records, or use Word, or Excel templates.
The Sustainability tool includes features such as chemical and physical laboratory testing, social and factory audits, data collection about packaging, and reduction and/or replacement of non-recyclable materials.
"Topo's Low Code technology means that we can customise the Platform for our supply chain at the speed we need to ensure we are operating efficiently," said Markus Hasse-Pratje, Member of the Board and Managing Director, REWE Far East.
"It is an agile way of working, which will ensure our supply chain software is future proofed."
The project will be led from REWE Far East's headquarters in Hong Kong with Topo being rolled out this year in sourcing offices in Hong Kong, Shanghai, China; Bangkok, Thailand; and Istanbul, Turkey, and used by REWE Group buyers headquartered in Cologne, Germany.