time:matters takes a step forward to offset carbon emissions
Dec 17, 2019: Time critical logistics company, time:matters, has joined hands with myclimate, a non-profit organization for voluntary quality compensation measures, to offset its carbon emissions. Following on from successful ISO 14001:2015 certification last year, the use of electric vehicles on the apron and other measures, carbon offsetting now represents the next milestone in the […]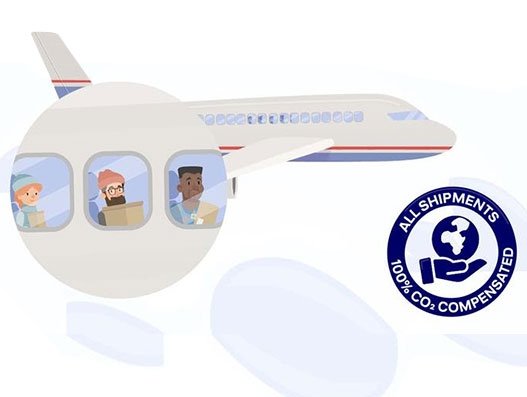 Dec 17, 2019: Time critical logistics company, time:matters, has joined hands with myclimate, a non-profit organization for voluntary quality compensation measures, to offset its carbon emissions.
Following on from successful ISO 14001:2015 certification last year, the use of electric vehicles on the apron and other measures, carbon offsetting now represents the next milestone in the company's sustainability offensive.
All of the organization's projects meet the strictest independent quality standards, such as Clean Development Mechanism (CDM), Gold Standard and Plan Vivo. This also holds for the initiative supported by time:matters in Rwanda, where locally produced stoves are used. The project aims to reduce demand for firewood in the region by up to 70 percent and protect the unique habitat of the endangered mountain gorilla from deforestation. The offsetting measures cover carbon emissions from flights as well as vehicle pick-ups and deliveries.
"We take our responsibility for the environment very seriously at time:matters," explained Alexander Kohnen, CEO of time:matters. "Offsetting the carbon produced through our airmates on board courier service is the next logical step for us towards a sustainable, innovative transport portfolio. This is also reflected in the demand from our customers for eco-friendly logistics solutions."
time:matters plans to extend its carbon offsetting activities to include other transport solutions in the near future as well.