time:matters expands further in Asia
Aug 16, 2019: time:matters, time-critical logistics services provider, is further expanding its presence in Asia, with the addition of three new stations in Japan, Singapore and Thailand. With the introduction of new stations to its network, the company has a total of ten Asian business centers – Tokyo (NRT), Singapore (SIN), Bangkok (BKK), Shanghai (PVG), […]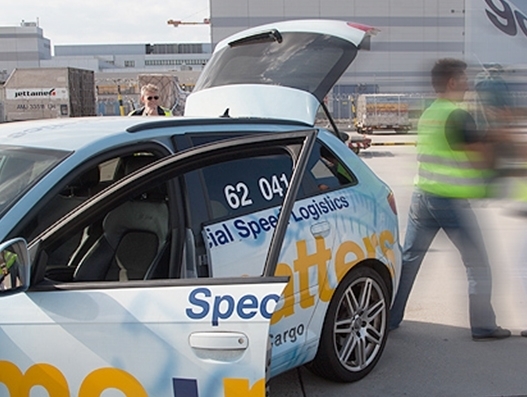 Aug 16, 2019: time:matters, time-critical logistics services provider, is further expanding its presence in Asia, with the addition of three new stations in Japan, Singapore and Thailand.
With the introduction of new stations to its network, the company has a total of ten Asian business centers – Tokyo (NRT), Singapore (SIN), Bangkok (BKK), Shanghai (PVG), Shenyang (SHE), Beijing (PEK), Nanjing (NKG), Qingdao (TAO), Chengdu (CTU) and Guangzhou (CAN).
time:matters customers now have access to 84 weekly direct flights between the European hubs in Frankfurt, Munich and Vienna and the three new destinations. Seamless connection with flights operated by the 21 Sameday Air partner airlines via the Frankfurt, Munich and Vienna hubs ensures unparalleled network coverage and density.
time:matters is now offering transports of time-critical shipments between the new stations and existing Sameday Air locations in Europe, Israel, the US and Mexico with the usual high level of reliability and precision. Urgently required goods shipments can be collected and cleared through customs on the same day and reach their required destination in the unique Sameday Air network within the shortest possible time thanks to especially fast handling times starting at 90 minutes and transit times at the European hubs up from 45 minutes.
Customers involved in the automotive, high-tech and semicon, medtech, and machinery and components sectors worldwide in particular will benefit from the new destinations, which will allow them to avoid or mitigate potentially expensive supply chain disruption. time:matters is using Lufthansa and Austrian Airlines flights for standardized transports to and from Asia.
In order to tap into the Chinese market, time:matters founded time:matters International Freight Forwarding Ltd. in June 2019 to provide customers with comprehensive support in Mandarin through a local hotline, email address and additional website.
time:matters customers can also book their own shipments as usual via the online portal, track the progress of these and benefit from additional services such as customs clearance, pick-up and delivery upon request. Standardised pricing logic is used for consignments weighing up to 200 kilograms.