time:matters builds a team of logistics experts in Miami, US
In addition to time:matters' subsidiaries in China, the Asia-Pacific region and Europe, the company now also has a local presence in the US.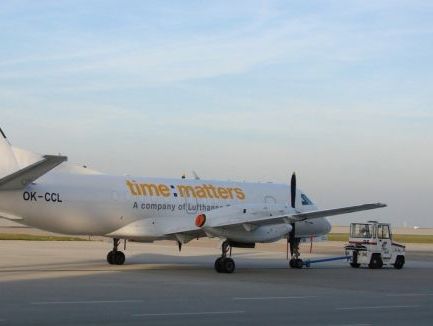 In addition to time:matters' subsidiaries in China, the Asia-Pacific region and Europe, the company now also has a local presence in the US. time:matters Americas, Inc., the Miami-based group company founded specifically for this, will cater to both national and international customers.
time:matters Americas, Inc. will offer transport solutions for time-critical and sensitive shipments that are perfectly tailored to each customer's specific needs. It will provide advice and make bookings, including issuing air waybills, and handle everything through to local invoicing.
The customer service team, made up of English, German and Spanish speakers, will look after all steps along the transport chain. These may also include shipment pick-up, delivery and customs clearance at the customer's request. The team will therefore be able to exercise maximum control over the entire transport process. Another important activity in addition to network planning will be the selection and support of local network partners which is closely linked to the respective customer requirements. A local presence is therefore fundamental to ensuring highly efficient and high-performance logistics processes.
Customers of time:matters Americas, Inc. will include companies based in the US as well as international and global players from the automotive, aviation and aerospace, high-tech and semicon, life and health, medtech, machinery and component, and logistics sectors. Their representatives in the US and other countries on the continent will have access to an experienced team of logistics experts, who will use individually developed special speed transport solutions to optimize delivery and thereby help to avoid expensive disruptions to customer supply chains.
"The foundation of a US corporate affiliate is another logical step and important milestone in our internationalisation strategy, which we are still firmly committed to even given the challenge of Covid-19 and its effects on the aviation industry," said Alexander Kohnen, CEO of time:matters. "Operating as an independent company, we can meet the ongoing requirements of our global customers. The new company will offer them the same high quality of service that they are used to from our other ISO-certified subsidiaries."
time:matters already connects today a total of 16 key marketplaces in the US and Mexico to major business centres in Europe, Israel and Asia through its existing Same day Air network, with more than 130 stations worldwide and over 20 airline partners. "We will shortly be connecting further American stations to our unique Same day Air network for our customers," said Mark Krug, managing director Americas with time:matters. "With the increased network density, we will be able to ensure the fastest possible transport connections."
time:matters Americas will also offer Global Express Air Freight solutions that will enable customers to access any airline's capacity. And last, but not least, the team will be available for queries and bookings relating to time:matters air mates – the personally accompanied transport of shipments by on board couriers – and everything through to charter solutions.