time: matters expands its presence globally for fastest transportation of dangerous goods
December 03, 2019: After a successful start across ten markets in September 2019, time: matters is now offering the urgent transport of dangerous goods worldwide. This covers time-critical goods in hazard classes 2, 3, 4, 5, 6, 8 and 9. The company is combining speed with maximum reliability for this offering. Loading on the apron […]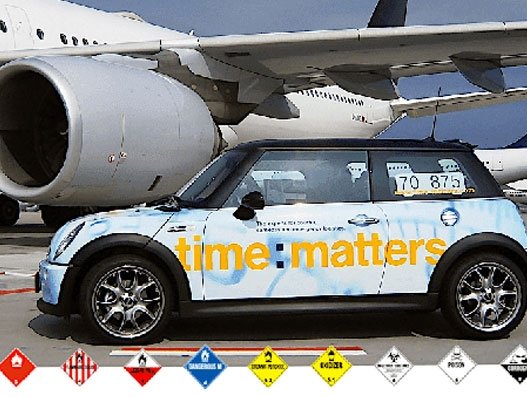 December 03, 2019: After a successful start across ten markets in September 2019, time: matters is now offering the urgent transport of dangerous goods worldwide. This covers time-critical goods in hazard classes 2, 3, 4, 5, 6, 8 and 9.
The company is combining speed with maximum reliability for this offering. Loading on the apron is personally supervised at the four hubs in Frankfurt, Munich, Vienna, and Brussels. Customers save several hours compared to the time it usually takes to transport hazardous goods by air. In Frankfurt, Munich and Vienna, time: matters is even able to facilitate tail-to-tail loading for particularly time-critical dangerous goods shipments.
time: matters is setting new standards in the transportation of dangerous goods through its now worldwide offering. With the geographical expansion of the service, time: matters is meeting the demands of its customers, especially those in the automotive, aviation and aerospace, machinery and components, and life and health sectors, who depend on fast and reliable deliveries of dangerous goods.