Tigers USA opens new facility in Miami to meet growing e-commerce demand
Feb 26, 2019: Hong-Kong based supply chain specialist Tigers USA has moved its Miami, USA team into a new, larger facility, measuring 34,115 sq ft, to support growth in e-commerce and contract logistics. The new purpose-built facility includes a 3,035 sq ft office and a 31,080 sq ft warehouse, with nearly double the storage capacity […]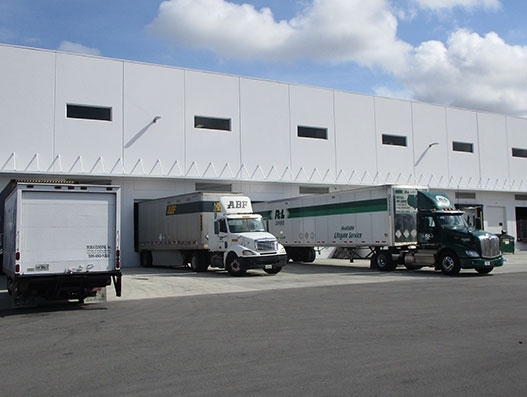 Feb 26, 2019: Hong-Kong based supply chain specialist Tigers USA has moved its Miami, USA team into a new, larger facility, measuring 34,115 sq ft, to support growth in e-commerce and contract logistics.
The new purpose-built facility includes a 3,035 sq ft office and a 31,080 sq ft warehouse, with nearly double the storage capacity of the previous Miami location.
"The team will play a key role in further growing our eTigers product, providing end-to-end supply chain solutions for online customers around the world, as well as drive the launch of a new cross-border e-commerce service into Europe from Miami later this year," said Branch Manager Elena Varona.
"All of this is boosted by our unique forwarding and consolidation capabilities into Latin America and the Caribbean, as well as out of China."
Varona has been responsible for the Miami branch since June 2017 and has been with Tigers for 20 years with a particular focus on the Central and South American market.
Tigers USA's South Florida team was first established 30 years ago and provides outbound logistics services to Latin America and the Caribbean, and inbound logistics services to the Asia Pacific region.
This includes weekly direct consolidation services into Miami from Hong Kong and Taiwan, as well as from Shanghai, Ningbo, and Shenzhen in China.
The facility is bonded and serves as a Container Freight Station (CFS) and an In-Bond Export Consolidation (IBEC) warehouse.
Tigers operates 16 offices in North America, including Atlanta, Boston, Chicago, Dallas, Denver, Detroit, Los Angeles, Riverside, Miami, New York, Newark, San Francisco, and Seattle, with further expansion expected in 2019.
The company recently grew its global sales team covering APAC, South Africa, Europe, and North America to meet a strong increase in customer demand and serve the booming e-commerce market.