Tigers taps booming e-commerce markets China and Malaysia
Sep 25, 2018: Hong-Kong based supply chain specialist Tigers has opened an office in Suzhou, China, and a new fulfilment centre in Selangor, Malaysia, as part of ongoing expansion plans to serve the region's booming e-tail market. The new e-Fulfilment Logistics Centre in Selangor is Tigers' second Malaysian operation, after the automotive fulfilment centre in […]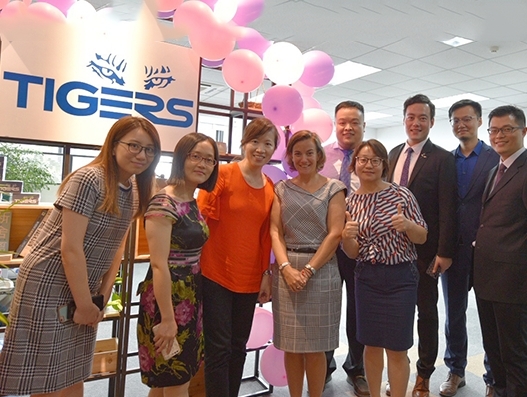 Sep 25, 2018: Hong-Kong based supply chain specialist Tigers has opened an office in Suzhou, China, and a new fulfilment centre in Selangor, Malaysia, as part of ongoing expansion plans to serve the region's booming e-tail market.
The new e-Fulfilment Logistics Centre in Selangor is Tigers' second Malaysian operation, after the automotive fulfilment centre in Kota Kinabalu, East Malaysia. The 10,000 square feet Selangor facility will operate as a headquarter for sea freight, e-commerce, and logistics, and is located 20 minutes away from Port Klang, 40 minutes from Kuala Lumpur International Airport, and one hour from Kuala Lumpur city centre.
The automotive fulfilment centre in Kota Kinabalu is a 12,000 sq ft (1,115 square metre) facility, which supplies the entire East Malaysia region with a spare parts delivery service on a B2B basis.
The new Suzhou buy tramadol online without prescriptions office is located 30 minutes from Shanghai, China, where Tigers has recently opened a new facility to meet growing e-customer demand in both the business-to-business (B2B) and business-to-customer (B2C) sectors.
"China and South East Asia are two of the fastest growing regions in the world for online retail, and we will continue to support that growth by providing state-of-the-art facilities to meet customer demand," said Andrew Jillings, CEO and Group managing director, Tigers.
Tigers specialises in e-commerce fulfilment, transportation, and supply chain solutions across a wide range of industries, including automotive, fashion, outdoor and active lifestyle, health, technology, wine, and perishables.
"We are experiencing strong sales activity in Suzhou, and there are plans for further expansion into the Chinese market, where we already have 15 locations," said Edison Zhang, general manager – Sales, China, Tigers.