Tigers moves 1.38 million masks, 53 ventilators from Shanghai to Rome
Tigers last week organised the safe transportation of over 1.38 million masks and 53 large ventilators on a charter flight from Shanghai, China, to Rome, Italy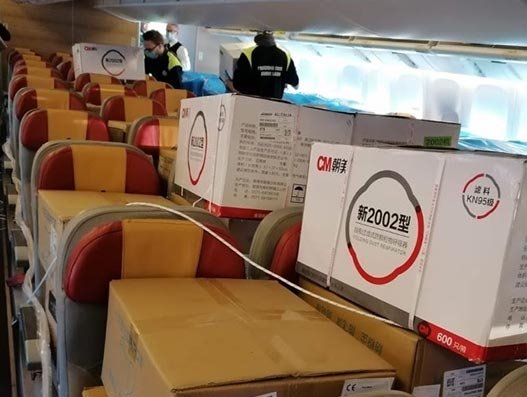 Tigers last week organised the safe transportation of over 1.38 million masks and 53 large ventilators on a charter flight from Shanghai, China, to Rome, Italy to support the Italian government's fight against the Covid-19 pandemic.
The medical supplies travelled in the bellyhold and on the passenger deck of a Boeing 777-200 from Shanghai Pudong Airport, to Fiumicino Airport.
A total of 1,385,000 masks, 53 large ventilators, and a consignment of ventilator accessories were delivered to hospitals across the Italian capital, with more flights expected over the coming weeks.