TIACA gets new logo and website redesigns, highlighting new vision
May 18, 2018: The International Air Cargo Association (TIACA) is rolling out a new look with a fresh logo and redesigned websites to underpin its new vision supporting the development of an efficient, modern, and unified air cargo industry. The association has adopted a logo, which reflects its global membership, whilst building on a 24-year […]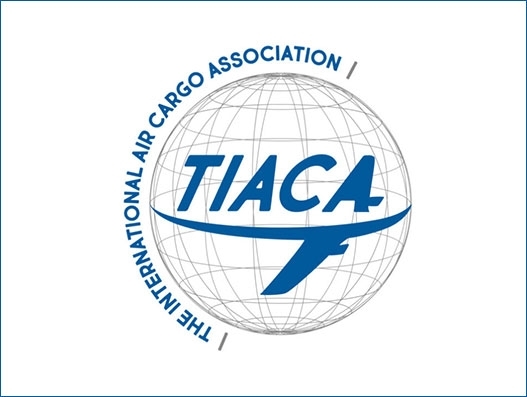 May 18, 2018: The International Air Cargo Association (TIACA) is rolling out a new look with a fresh logo and redesigned websites to underpin its new vision supporting the development of an efficient, modern, and unified air cargo industry.
The association has adopted a logo, which reflects its global membership, whilst building on a 24-year history of representing, supporting, connecting, and informing every element of the air freight supply chain.
The new logo includes a globe drawn using a 3D version of the kinetic lines in the original version, and the TIACA acronym, with the final A drawn as the wing of an airplane.
"We are entering an exciting new season for the association, building on our experiences and accomplishments with a new value proposition and fresh initiatives from more training to stronger global networking," said Sebastiaan Scholte, TIACA chairman and chief executive officer of Jan de Rijk Logistics.
"Our new brand identity stays true to our roots, whilst highlighting our new, forward-thinking mission."
The new logo appears on TIACA's redesigned websites, launched recently at tiaca.org and tiacaevent.org
The sites have been designed to showcase TIACA initiatives, as well as offering a hub for members to connect and access information and updates from the association. The websites include social media feeds, as well as job postings, and up-to-date schedules for TIACA events.
"As we continue to grow TIACA globally and develop new offerings, it is important to have a clear shop window to showcase the Association and a user-friendly portal for members to connect," said Steven Polmans, TIACA vice chairman and head of cargo and logistics, Brussels Airport Company.
TIACA will be rolling out the new look with members in the lead up to the Air Cargo Forum, which takes place in Toronto between 16th and 18th October this year. The 2018 ACF takes place alongside the inaugural Multimodal Americas event and the Canadian International Freight Forwarders Association's 70th-anniversary conference, bringing together leading logistics companies from across the global supply chain.
"The ACF will include input from a wide range of industry experts who will be addressing and discussing themes affecting us all in the airfreight supply chain," said Vladimir Zubkov, TIACA secretary general.
"We are looking forward to providing the ideal backdrop for business development and new growth opportunities for our members in October."